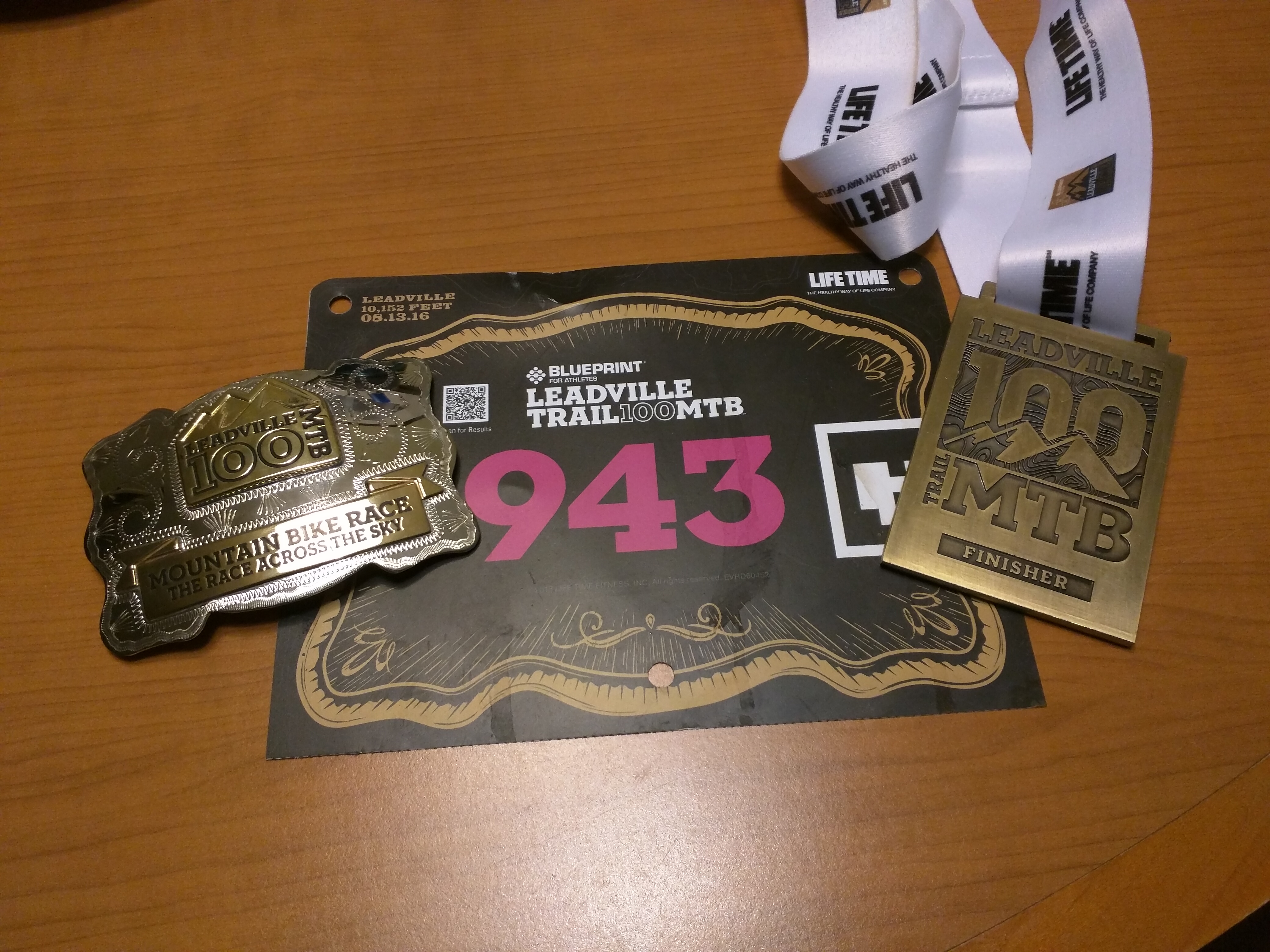 Back in 2013 at the Hampshire 100 mountain bike race, my friend Adam and I were pre-riding the beginning of the course talking about some "bucket list" events we'd like to do at some point. One that came up was the Leadville 100 MTB, the mountain bike counterpart to the legendary Leadville 100 Trail running race, a 100 mile race with lots of climbing starting at the highest altitude city in the United States at 10,200' above sea level.
Entry into the Leadville 100 is gained either by earning a spot at one of the qualifying races (typically by getting on the podium for your age group), a lottery at the qualifier event, or via the yearly global lottery. Adam mentioned that he knew some riders who had gotten in, but that it had taken a few years of entering the lottery before being selected. I figured if it was on my list of events to do at some point, I should start entering the lottery if it was going to take years.
So, naturally, I happened to get in on my first try for the 2014 race. That ended up being within 2 weeks of my son's due date and I didn't want to be that far from home then. The race allows you to defer your entry a year, but you have to pay the entry fee for both years, which is not a small amount at over $300 per year.
I planned on riding the 2015 edition, but I ended up having a bit of a crash in the spring and wasn't going to be nearly recovered enough by then. The race was kind enough to let me defer a second time (generally only 1 deferment is allowed), and my Markel bike insurance even covered the fee for me since it was non-refundable and due to my crash in a bike race.
So, over 2 years in the making, I finally managed to get to Leadville for 2016, and this time, the little guy that I had deferred my 2014 entry for even came with me.
Travel
Being in New Hampshire, Colorado is a bit of a hike, especially with a 2 year old. To simplify things a bit, I took advantage of using Tribike Transport since they were supporting this event. It's a service where you drop your bike off at a partipating bike shop, it gets put on a truck and brought to the event fully assembled sans pedals. You pick it up close to the start line the day before the event, and drop it off at the finish - sure beats lugging a case on and off a plane, and wasn't all that much more expensive when you consider the cost of bringing the bike on the plane, the case, and having a bigger rental car at the event.
My wife and son were coming along, and my dad was going to meet us flying out of Rhode Island. Being our first time traveling on a plane with our 2 year old, there were some unknowns as far as how he was going to handle the plane ride, exactly what we needed to bring, checking his stroller, etc.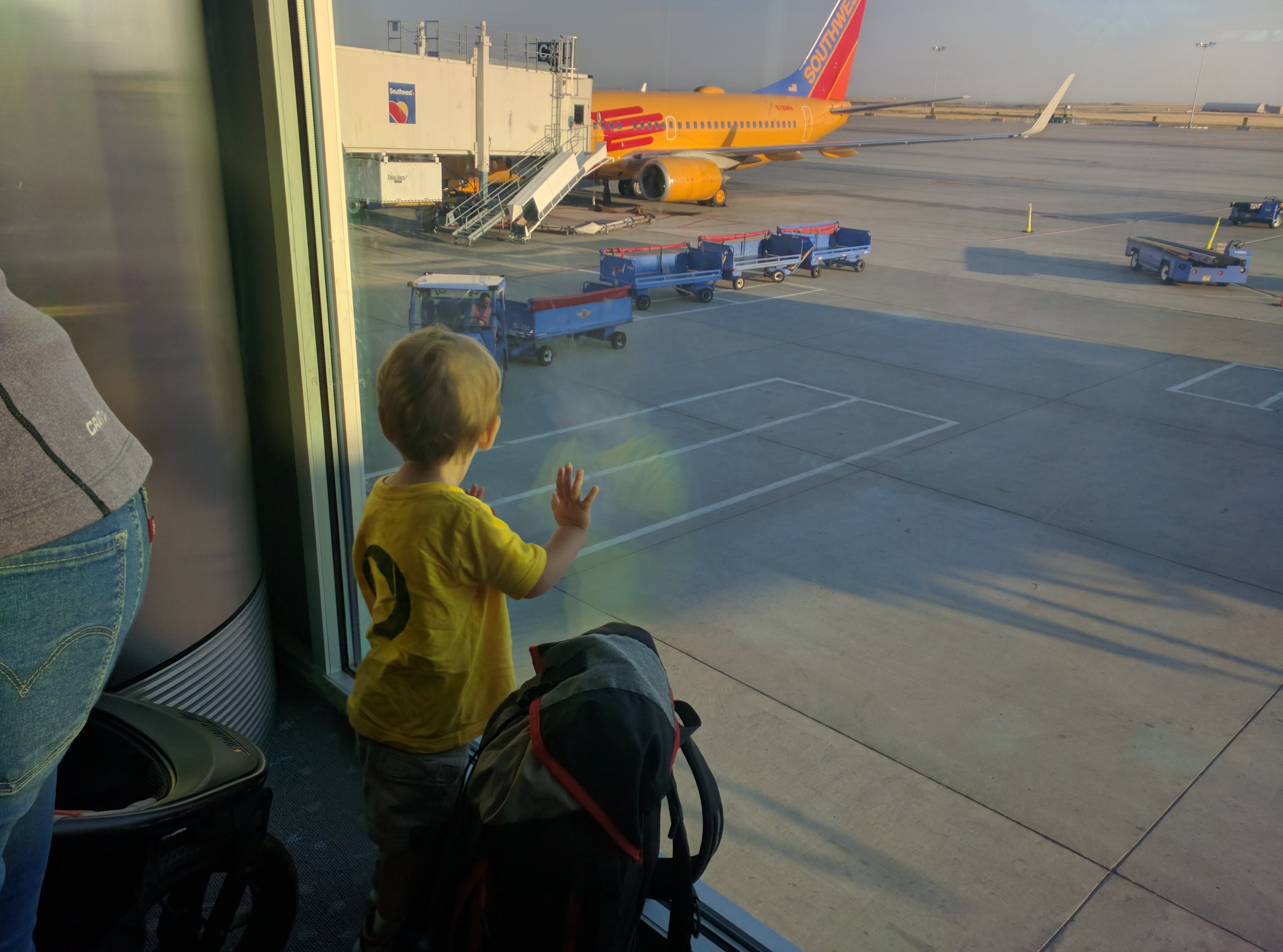 We ended up gate checking the stroller, which worked well, and Simon handled the plane really well. Having tubes in his ears likely helped with the pressure changes of taking off and landing as well. We even made our connection flying out to Denver with a fairly short layover time. We used a Diono Radian RXT car seat on the plane, which not only worked well but folds up with straps to wear as a backpack around the airport.
The only real problem with the air travel was Simon's Camelbak water bottle. It had been in my backpack and I didn't think to take it out when stowing it overhead. Taking off, the pressure change caused it to leak, soaking my backpack including my laptop inside. While I've since allowed my laptop to dry out, it generally doesn't turn on. The problem seemed to be a short in the power button where it turns on and off randomly. The power button on the Asus Zenbook ux32vd is built into the keyboard, so I ordered a replacement keyboard for $22 - more on that later.
Once landing in Denver, Leadville is about 1.5 hours away. It's funny to land in Denver at 5,000' above sea level where so many people talk of noticing there being less oxygen in the air, only to get in a car and drive to 10,200' above sea level in a couple hours. We stopped in Idaho Springs at about the halfway point for some lunch, which ended up being a nice little town we would stop at on the way back through later as well.
Leadville itself is pretty small population wise these days, somewhere around 2,100. But it was around 19,000 in population back when it was a popular mining down around 1900, and the downtown area is actually fairly well developed. Certainly moreso than my hometown of Epping, NH.
Still, there aren't many hotels or motels to stay at in Leadville, and we were lucky enough to get a room at the Alps Motel since we knew well in advance I was in for the race. It's about 2/3 of a mile from the start/finish line and downtown, making everything a short walk. In hindsight, we would have cheaped out on the rental car if we could have saved money by getting something with limited allowed mileage per day since we had it for so many days, but used it primarily to drive from Denver and back.
I should also note that we flew out to Denver on Thursday, with the race on Saturday, and then drove back and stayed in Denver on Sunday night to make it easy to catch our flight back home on Monday morning. That worked out well. Simon liked the efficiency apartment style room at the Hyatt House at Denver Airport so much that he walked in, looked around and said with a sigh "home.". I'm glad that was our second hotel or we might have had a hard time selling him on the one in Leadville we stayed at.
The Altitude
Obviously the big issue with racing in Leadville is the altitude and less oxygen in the air compared to other places, especially when coming from living at sea level. I certainly noticed it when we arrived in Leadville on Thursday, but didn't think it matched up with how many people have described it. I've heard a lot of getting winded doing simple things, or comparing it to "breathing through a straw" or those training masks that restrict breathing. I really didn't feel it was anything like that, breathing in was easy and not restricted, it was simply that a lower percentage of what you breathe in is oxygen. I found I didn't feel right that first day there, and that I had to consciously take more frequent (and deeper) breaths to offset the difference, but even one day later I felt pretty normal for a short run and 30 minute bike ride. Of course, that's at 10,000'. The race goes up to over 12,500'.
Sleep, on the other hand, never got better. I didn't sleep well the entire time we were up there, I think at least partially due to breathing more and more deeply wasn't automatic, so I wasn't doing it when sleeping.
Race Preperation
Thursday evening I headed over to the Leadville Race Series store (yes, the race series is a big enough part of the town that it has a physical store in downtown) and picked up my race packet, swag, and browsed the store a bit. There were some things I'd be interested in, a cycling kit, a headband for Simon, or a belt for the coveted buckle, but I swore off buying anything until I had actually completed the race - since there was a good possibility I wouldn't with the unknown of how I would be at that altitude under stress and my lack of real bike training lately.
Friday there was a mandatory pre-race meeting in the high school gym. It was a neat environment, especially getting there a bit late and then having pros Ted King and Laurens ten Dam come in and stand a few feet away.
The meeting itself was a lot of recognition for riders attempting milestones, like completing the race 10 or 20 times, or trying to break the Leadman (completing all races in the town in a single year) record. They also had a tribute to Scott Ellis, who died at the race last year attempting to complete it for the 19th time. They announced they'd allow a relay team for the Leadville 100 for the first time - a team of his family and friends who would complete the race he started last year.
The meeting was around an hour long, though only about 20 minutes of it was really important course and medical information, but it was spread out throughout it giving you reason to stay aside from the comradery.
After the meeting I headed over to the Tribike Transport tent about 0.1 mile away from the start line and picked up my bike - a painless process. I threw on my pedals and was on my way.
I did a quick 8 mile out-and-back of the start of the course - not realizing that the finish was slightly different even though most of the course is simply out-and-back. I felt pretty good and my bike felt ready to go. For tires I went with Vittoria Mezcal G+, easily the fastest XC tires I've ever used that still somehow grip really well when needed, perfect for this course.
Training
So, before I get to race day let's hop back a bit to training (or lack there of) that I mentioned above. Trying to make it work around spending time with my toddler son, and also keeping in shape for running races and triathlons wasn't too easy. Cycling is the hardest of all to keep up with due to the amount of time it sucks down for a decent work out.
With the date rapidly approaching for Leadville I took a look back - I hadn't ridden 100 miles on a bicycle, even my road bike, in almost 2 years - let alone my mountain bike. Yikes. The furthest I had ridden on either bicycle was 100k - the Wilmington Whiteface 100k Leadville qualifier in the pouring rain back in June. On the upside, I felt good after that. On the downside, that was 1 of only 3 times I had even ridden that far in the past year. Yikes again.
Looking at my training log I had put in 84 hours of cycling so far this year, for 1,324 miles though many of those were on the trainer towards the start of the year.
At some point I had decided that given the other things on my schedule, and it being easier to get decent workouts in on a tighter schedule running, that I would continue to run plenty and hope that the fitness carried over from that would help carry me through Leadville. I was at 110 hours for the year covering 830 miles running.
Was that enough? Well, just barely. If I ever do Leadville again I would certainly focus more on the bike if at all possible, especially long trail climbs on the mountain bike (not that there's anything near me that remotely compares), and longer rides in the saddle even if on the road bike.
That said, my running fitness seemed to carry over pretty well, and I certainly wouldn't have finished without it.
Race Day
On top of continuing to not sleep well the night before the race, I also had a very upset stomach from what we had eaten the night before and was up 5 or 6 times in the night which didn't help things. I got up to stay at 4:45am with the race start at 6:30am.
For breakfast I ate my go-to of some oatmeal, though not the oatmeal I usually eat - I had gotten a to-go container of oatmeal from somewhere we had eaten on Thursday and warmed it up in the microwave. It was a little dry, but did the job as I ate it out of a coffee mug with a fork, hah.
From there I put on sunblock and my State 9 Racing kit with the thermal jacket since it was 35F outside. I didn't wear leg warmers as I typically overheat and expected it to warm up before long once the sun was up. I wear Fox Dirtpaw full fingered gloves which tend to be just warm enough for something like that, but don't get too warm at higher temperatures.
For nutrition I put some blueberry coconut rice cakes I had made from The Feed Zone portables cookbook in my jersey pockets, my go-to endurance ride snacks going back a few years. I also put some Hammer Perpetuem in my hydration bladder. I've usually used this in the past for long rides, but in hindsight I might have just went with plain Nuun tablets. The hydration pack I used is a waist pack called a Dakine sweeper officially made for paddle boarding, but I've liked it on the mountain bike keeping my back from overheating and my weight low. I did take off one of the plastic hooks for the tube and replaced it with a Source Tactical Gear Magnetic Tube Clip to make it easier to remove and reattach with one hand.
My wife Betsy, son, and dad planned to hang out at the Twin Lakes aid station (around mile 40 and mile 60) with water, more rice cakes, more perpetuem, and to help me out with anything they could or take clothing if I needed to ditch anything.
So, around 5:30am I headed out from the motel up to the start line to get in my coral, with the crew planning to get there for the start.
Getting Going
There are a lot of folks at Leadville. The official cap for the race is 1,700, with 1,562 starting this year, which was apparently many more starters than usual. The race organizers said later that they were going to lower the cap next year, as it was just too congested. That of course means that it was all the more important to be as far to the front as you could be. My qualifer time put me in the Purple coral, 5 back of 8 total. I had been 2 minutes off of being 1 coral futher up in Whiteface the first time I did it, and man would that have been nice.
I was about halfway back in the Purple coral based on when I got in there. I didn't think too much of it as these races tend to stretch out pretty quick, but not this one. It would be 30 miles into the race before it started to get a little less congested.
A few minutes before race start we were let out of the corals and up to the start line. At that point there were the call ups of the large amount of pros at the event, and the national anthem. Just before we were going to start I looked to my left and saw Betsy and my father walked up looking for me, and we made eye contact pretty quick, which was great in such a crowd of folks. Betsy pointed me out to my son who she was wearing in a carrier on her chest and he seemed pretty excited to see me.
Once the gun went off, it took about 30 seconds to get to the start for me. The race is chip timed, so that was important to keep in mind for finish times later. The first chunk of the race was pretty fast, flat or down hill. Within the first 5 miles I saw no less than 4 crashes within 10 riders of me, from all the congestion and touching wheels. No one seemed particularly hurt by any of them, just annoyed at it happening.
The first long climb was St Kevins around 6 miles in and is about 4 miles long. I can't imagine how much time I lost on that due to how congested it was, no where to go and at the mercy of however slow the riders in front of me were going, including some walking at times. It was double track, but just packed.
From there was the Carter aid station which leads to more climbing on Sugarloaf to the Pipeline aid station around mile 30. Things started to stretch out more there with riders stopping at the aid station, though I nearly crashed when in a pace line going through the aid station and a rider stopped on the side dropped something and bent over out in front of me to pick it up. I was going to clip them with my handlebars and leaned and swerved out of the way just in time. Riders behind me yelled and gave kudos for avoiding a pile up.
After Pipeline comes some more - you guessed it - climbing, and then some single track. The single track is far from technical, really flowly and fast with lots of turns along switchbacks on the hill side. It was lots of fun with an incredible back drop for pictures: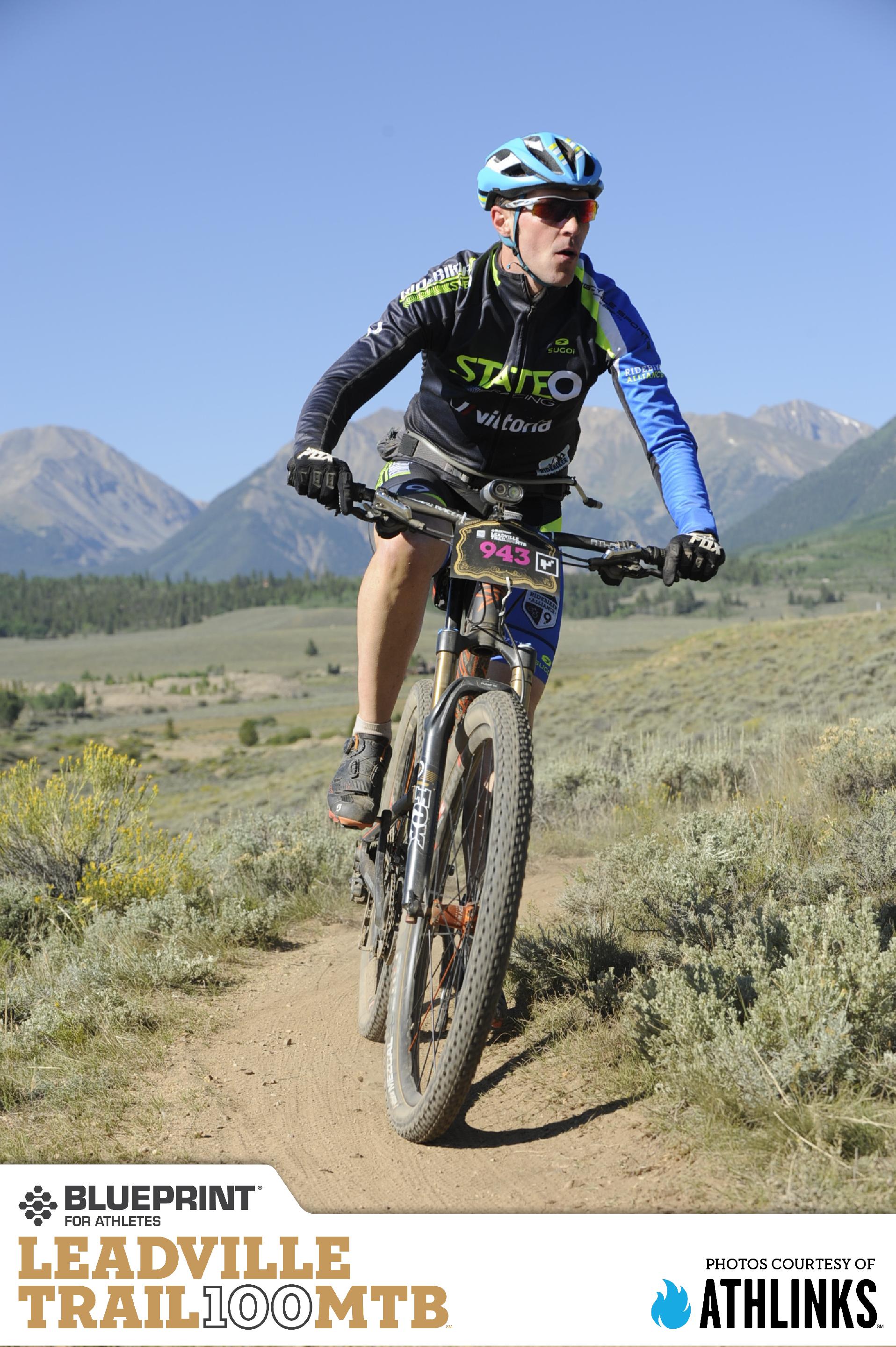 Coming into the 40 mile aid station at Twin Lakes I was feeling pretty good, on pace for a 9:30 finish time and well in control. Unfortuately coming into the aid station is a short 10' steep down hill from a road onto a dirt trail of loose gravel. At the bottom of that it's a 90 degree turn to head towards the aid station, and my bike slid out. I managed to get my foot out just in time to save it, only to bounce and land on the other side scraping up my knee. Doh. I considered stopping at the medical tent at the aid station to get it cleaned up but decided to wait, and was glad I did in the end.
Columbine Climb and Turn Around
At the Twin Lakes aid station there are tons and tons of people - it's packed, with tents everywhere. Before and after the official aid station was packed too, it was the place to be. My dad was smart in that he brought a flourescent orange t-shirt to wear to stick out, and Betsy wore a bright yellow sweatshirt of mine around her waist.
I scanned the aid station as I rode through and eventually spotted them almost at the end of it. It was great to see them, and they were all happy to see me including Simon. Apparently the timing system was overwhelmed and wasn't updating splits very quickly as it didn't show my time at Pipeline, so they didn't really have a good idea of when I was coming through or if everything was okay.
I should also note - that while Simon was happy to see me, he was also very happy to be seeing the helicopter flying overhead from time to time (videoing the leaders of the race) and was pretty distracted by that when I was there.
It was at this point I made my first 2 real mistakes during the race. The first was that it was 65F at this point and Betsy offered to take my jacket. I opted to keep it on since I had read others saying that the top of Columbine was pretty cold, and to dress appropriately. I ended up way too hot going up, and while I cooled off at the top and on the descent I could have dealt with it. Knowing my weakness is overheating, I really should have known better.
The second mistake I made here was that I ate a rice cake. I was already stopped so it was easy to eat, I could drop the trash there, and I needed to have some energy for the 12 mile climb ahead of me. It made sense. Right? Wrong.
What I didn't think about was that blood and circulation were at a premium at this altitude with less oxygen in the blood to begin with, and what was I doing? Causing a bunch of blood to go rushing to digestion, that's what. A poor choice that I wouldn't realize for another 5 or 6 miles.
At this point it was fun for the race to be an out-and-back course. Around mile 42 for me I saw the lead motorbike heading our way with the 3 leaders shortly after it - Todd Wells, Jerimiah Bishop, and Joe Dombrowski. I gave a "Go Jerimiah!" as they went by, I met him at the Hampshire 100 at one point and found he was not only a great mountain bike racer but a realy melo and open guy to chat with after the race.
We then started the meat of the climb - still double track but not really wide in most spots. It was at this point it was nerve racking and/or terrifying for the race to be an out-and-back course. We're climbing in this somewhat congested pack again, some riders passing others, etc. and every minute or two someone would yell "rider up!" and a rider would fly by at 35mph a foot from your handlebars as everyone got into single file on the right side of the trail. Woosh! Ted King. Woosh! Laurens ten Dam. Woosh! Timmy Duggan. You get the idea.
About halfway up, around 11,500' above sea level I started feeling not good. I was also too hot, but this was something else, likely worsened by that blood all in use digesting my snack a little earlier. I was in my lowest gear and entirely red lined effort-wise just to keep myself moving forward, but my heart rate wasn't super high. It was mostly in the 140's and 150's, but I was extremely light headed, dizzy, and wanting to throw up over my handlebars.
I pulled over on the side of the trail hoping that resting for a minute I'd start to feel better - at the least less dizzy, but it wasn't going to happen. I knew at that point I wasn't going to feel any better until I descended back down. Columbine is a 3,600' climb from the Twin Lakes aid station over 12 miles, and I was only around halfway up. I considered whether I really could continue or whether I should descend from there and DNF at the aid station, but eventually convinced myself to continue - the sooner I got to the top, the sooner I could come down.
Just as we were starting to get above the tree line the trail got more rutted and rocky, a little like Powerline had been earlier but this time going up, with the added bonus of more and more riders coming down in the other direction.
Around here there was a pick up truck parked on the side of the trail, and there was Ken Chlouber, the founder of the race series back in 1983, handing out water and words of encouragement to riders struggling up the climb. The race I'm sure has gotten bigger and has more people and companies involved than he ever imagined, but his continued involvement and how genuine he is really helps make the race series what it is. Something he had said at the meeting had gone through my head and is part of what helped me keep going - he had said to think about the people who had helped you get there, sacrificed time themselves, and not wanting to let them down. Thinking about Betsy, Simon, and my dad being out there with me and not wanting to let them down drove me quite a bit.
As we got within a mile or so of the top of the climb, a rider behind me could tell I was hurting and was hurting himself. He said "Let's aim to make it to that white pole up there" referring to a pole ahead of us with a camera on it doing live feeds of video online. As we got to it he picked another land mark to aim for, and so on. At some point he excitedly said "This is amazing! I've never made it this far still riding!".
At the top the aid station was stocked with lots of volunteers - so that as riders came up, a volunteer would come meet them and find out what they needed, then get it and bring it back rather than riders having to find things themselves. It was really helpful. Salted slices of watermelon were pretty outstanding, and I refilled my hydration pack with Gu Rocktane electrolyte mix. At that point one of the volunteers was already warning that we were getting close to the cut off time at the Twin Lakes aid station and needed to get going, so off I went.
Decending Columbine and the Return
The kicker leaving the Columbine aid station is that it's in a bit of a low point on the top of the mountain, and you actually have to go up a steep hill again before you descend, with most people walking their bikes up it. However, once you crest that it's lots and lots of down hill. It's a little nervous though with the continued two-way traffic of riders coming up and the trail being fairly narrow there with so many loose sections.
A few miles of descending and I started feeling noticeably better with the air moving over me. There's a lot of washboarding of the trail and while that wasn't a problem climbing it was a ton of vibration descending. Even on my full suspension bike my hands were numb after a few miles.
By the time I got back down to the Twin Lakes aid station my estimated finish time was now at 11:45, up from the 9:30 when I had come through before. Ouch. That climb beat me up badly, and I never really recovered the rest of the race. Now it was a race against the clock to make the 12 hour cut off for the coveted belt buckle prize.
With that in mind Betsy hurried me out of the aid station knowing I didn't have a lot of time to spare. I ate one more rice cake, took off my jacket, and drank lots of water before heading out again. I had been warned many times by many riders that there's always a head wind on the way back through from Twin Lakes to Pipeline, and the volunteers had warned us again at the top of Columbine encouraging us to stay in a paceline when we could.
Unfortunately I was with no one similar to my speed after that disasterous climb, and most of the groups I came to on the way back did not seem to be on pace to make the 12 hour cut off, so I largely went solo back to Pipeline in as best of a time trial position as I could get on my mountain bike. I felt a bit better cooled off and just going hard on the flats, and was feeling fairly optimistic about making the 12 hour cut off. I hit the Powerline aid station 5 minutes behind pace for 12 hours, and knew I would be close, but just had to keep going hard.
Powerline Climb
I was still somewhat optimistic, until Powerline. Passing through the aid station before Powerline I seemed okay on water, but it was maybe 2/3 or even 1/2 full and I should have stopped. Powerline didn't seem that long when we descended it, and it was a lot cooler earlier. It was 80F now according to my Garmin 520. Speaking of which, it was so dry and dusty all race that every 5 minutes or so I was having to wipe my Garmin off just to see the screen. That can't have been helping with breathing.
Powerline was a tough, long climb. The rutted, loose rocky trail was challenging to find lines in that didn't use more energy to pedal than walking to move the same speed. Shortly after mile 80 I was out of water, and starting to feel the same way I had on Columbine as far as light headed and dizzy. I again had to stop several times on the side of the trail and just wait before continuing. I kept doing the math of how much time I had left and how many miles to go there were as I became more and more certain that I would not make it in 12 hours. I felt sick enough that I had decided to talk to the medical tent at the next aid station and likely bow out.
But... that meant getting to the next aid station. After what seemed like forever and countless false tops, I finally got to the top of Powerline and started to descend. If the aid station had been at the top of that climb I almost certainly would have DNF'd. But the next couple miles of descending were game changing. The temperature dropped to 53F and I started feeling much better. I came to some volunteers at a turn who had water and Gatorade so I was able to drink and refill my hydration pack which made a huge difference. They also told me that there was only 1 more real climb left, Sugarloaf, which was about 3 miles on pavement. That sounded much better than the beat up trail I had been on, and encouraged me on.
Racing the Clock to the Finish
I decended as fast as I could and went hard on the flats and on Sugarloaf. I passed I'm not even sure how many riders, but quite a lot. Every few minutes I'd look at my Garmin, how many miles I had left until 104, how much time I had left until 12 hours, and do some math to figure out what average speed I would need to hold until the finish. The further I got, the more possible I thought it might be after all.
Once I was back to the Carter aid station I refilled my water again and went to desperation - Coke. As someone who doesn't drink any soda, or caffeine at all, it has a really strong effect on me which is not a bad thing when you're in a bind. I couple of cups of that and before long I was feeling pretty energetic again.
There was again a lot of descending from there, and I went as fast as I could passing many more riders. Some of the descents had a lot of rollers that I kept unintentionally catching air off of. I saw one poor rider racing the clock like me at mile 97, changing a flat.
I got to about 100 miles - 4 miles from the finish - and started recognizing where I was from my out-and-back pre-ride the day before. Now I knew what was ahead and I could do this. I got back to pavement just outside of town 3.5 miles from the finish with 25 minutes to go - no problem I thought. That is, until I realized that the race doesn't finish the way it started when we turned onto "the boulevard" a.k.a. a steep dirt climb of almost nothing but large loose rocks with everyone in sight walking their bikes, some of which falling over while doing so.
Morale dropped to the basement. I couldn't see the top of the climb, and it was nothing but these loose rocks on what I could see. So, on I walked, thankful to have newer Scott shoes with a more rubber bottom than hard plastic that made walking on the rocks a little easier to deal with.
The climb turned a corner and while it still continued up, it turned to smooth dirt. Hooray! I was able to get back on and pedal again, getting back into a rhythm and passing many more riders. Up ahead I saw a rider slowly coming down in the other direction. It was many time Leadville champion Dave Weins coming back to the last climb to cheer everyone on. He was letting us know we had 1 mile to go and 12 minutes before the 12 hour cut off. It was a great morale boost to have him be giving advice to riders going by and say "you're looking good, just keep it up!" as we passed each other.
After the top of the climb you're spit out onto the paved road leading to the finish line, on a slight uphill. Approaching the 12 hour mark drew out a lot of spectators to where there was just a wall of people on either side, many giving pushes on riders backs as they went.
I hammered out the last stretch, crossing the line at 11:56:37, and Ken Chlouber was there to give me my medal with a "3 minutes... cutting it a little close, no?". I had seen my dad in the crowd of people as I came up to the finish line, and shortly after saw Betsy with Simon a little ways back. They had a photographer with a finisher back drop, so once Betsy had met up with me we took the most important picture of the adventure: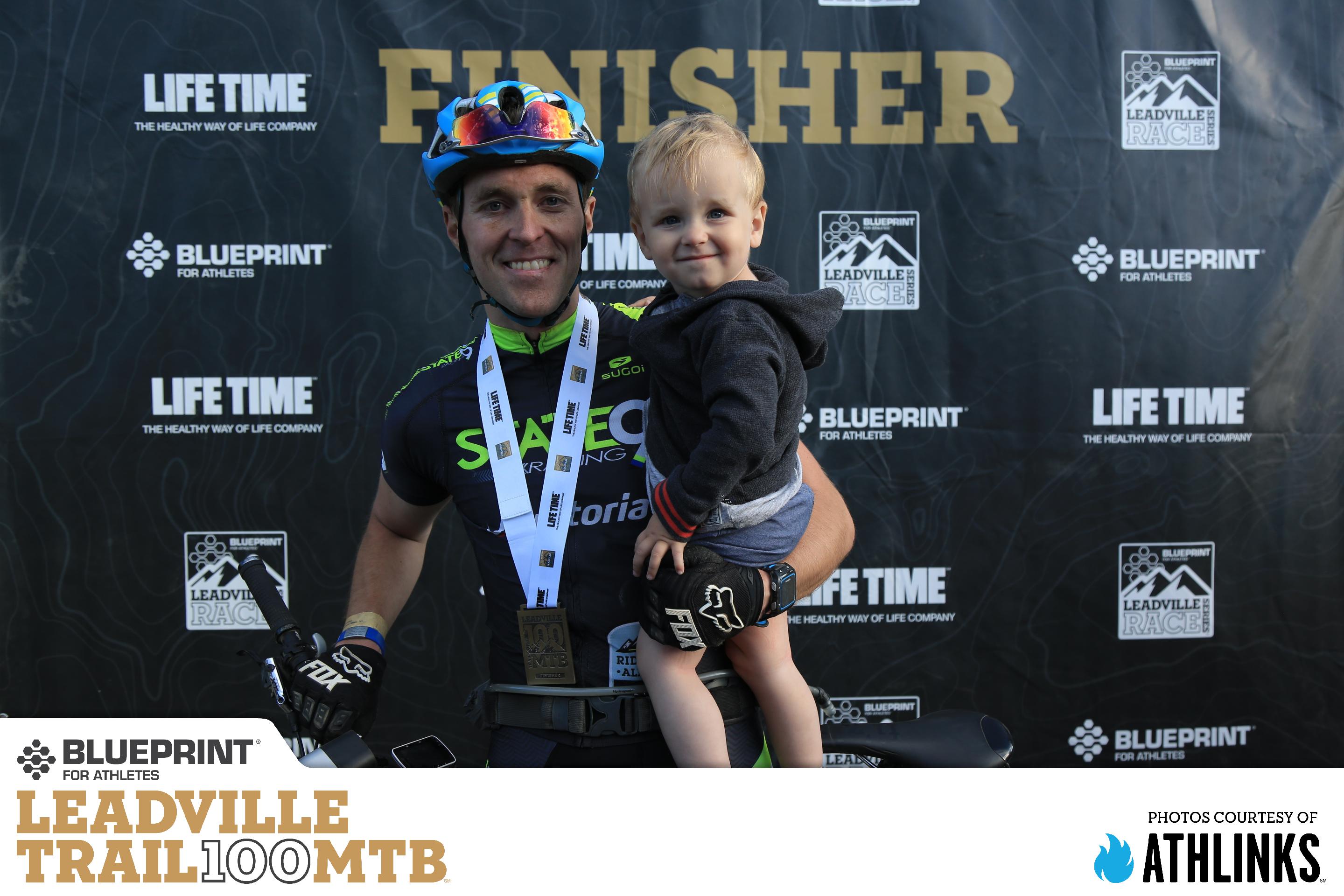 Post Race
I hung around the finish chute to get my thoughts collected a bit, and watch the last couple of minutes before the 12 hour cut off as riders came across the line - some with just a few seconds to go before the cut off with all the on-lookers willing them across the line.
From there, I headed over to the Tribike Transport tent, took off my pedals and dropped my bike off. Then I walked back over to the medical tent at the finish line and they cleaned up the knee I had cut up earlier for me. The medical tents were run by 100 Mile Medic and they were great to work with. It took about 10 minutes to get my knee fully cleaned out and bandaged up, so I was very glad I hadn't stopped earlier for it.
Beyond that there was plenty going on at the finish line and expo, but I was getting pretty cold and headed back to the motel to shower and change. I'd definitely aim to have anyone at the finish line for you bring something like a sweatshirt, pants, and sneakers to throw on after the race.
Awards Ceremony
The next morning the awards cermony takes place at the high school gym, and riders who finished in under the cut off can collect a belt buckle and sweatshirt.
Before things got started I had a chance to go talk to Ken Chlouber one-on-one for a couple minutes. With my brain working far more than it was when I crossed the finish line the day before I wanted to let Ken know how some of the things he had said before the race stuck with me and helped get me through it, that what he said certainly has an impact. I also just let him know that he's obviously built something that has really helped his community for over 30 years and had a lot to be proud of. I know they're things he's heard hundreds of times, but hopefully they're still good to hear.
I was then able to talk to Dave Weins for a couple minutes as well, to thank him for coming down to the last climb a mile from the finish and letting us know how much time we had and that it was a needed morale boost. He asked what qualifer I had riden and we chated about the rainy Whiteface 100k a couple months earlier. He's not only an extremely elite rider but a great ambassador for the race series.
From there riders who finished in under 12 hours could go pick up a sweatshirt (which actually was a far nicer full zip than I pictured) up at the Leadville Race Series store. They only promised the first 1000 finishers would have theirs printed (they print names on each of them) and others would be mailed. I was finisher 1200-something so I was pretty resigned to not getting mine, but was going to go up and check anyway.
On our way out a rider in a Hot Wheels jersey was standing outside the door giving out some Hot Wheels to kids as he saw them, and my son ended up with a new packaged bat mobile that he was pretty psyched about.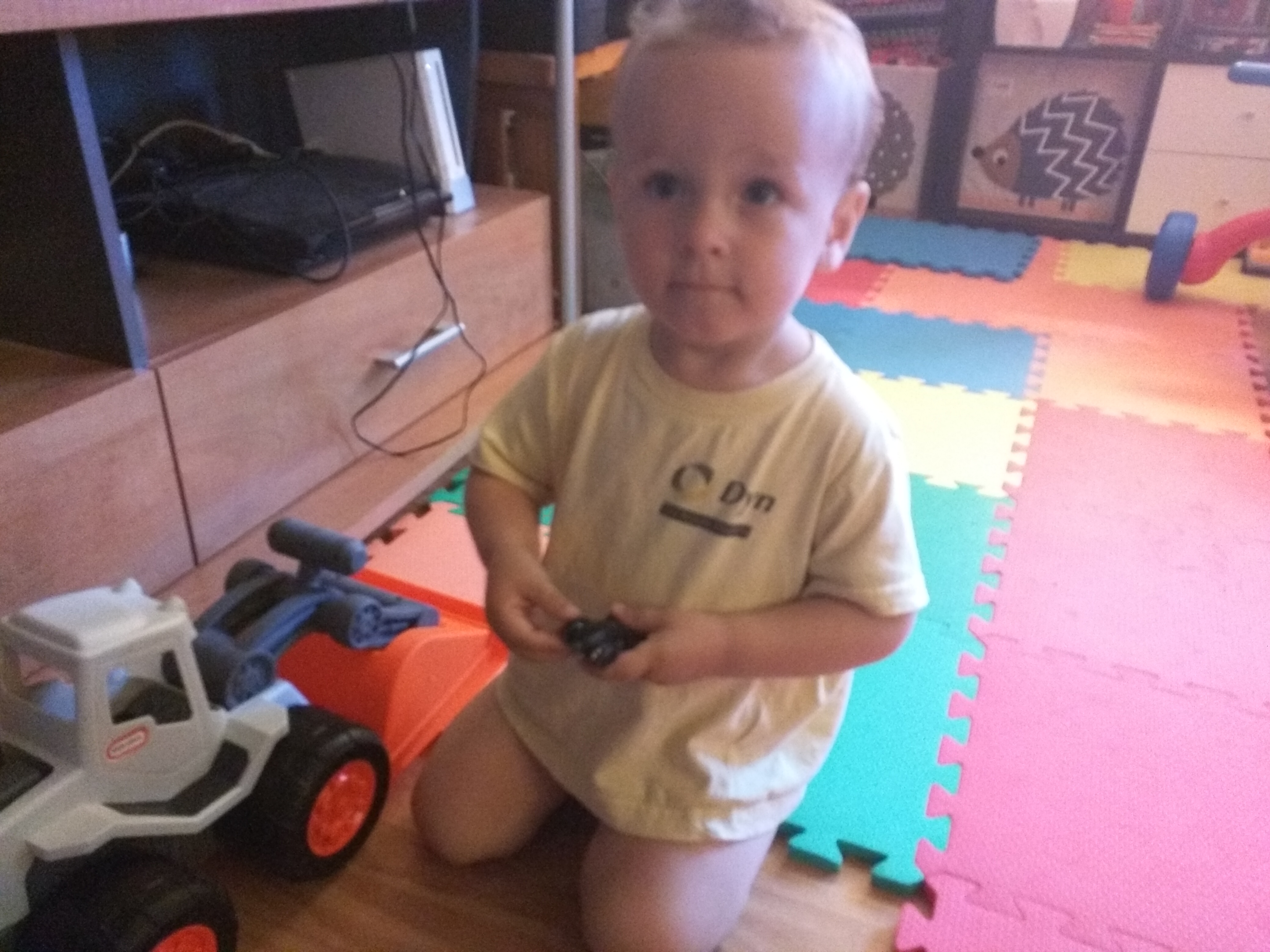 Overall Verdict and Would I do it again?
The Leadville 100 was a race unlike any other I have done, in terms of the organization of it, the community involvement, the volunteers, the altitude, and the general atmosphere of it all. Everyone involved seemed to be all in and were incredibly friendly and helpful. Local businesses seemed ready for the population of the town to double for the weekend.
I'd certainly say it was a race I'm happy to have experienced, and other endurance junkies who mountain bike should do the same at least once. Much like when I ran my first full marathon years ago, I spent the last 1/4 of the race cursing and vowing never to do it again, but within a couple of days was saying "well, if I were to do this again the things I'd do differently would be..." so maybe I'd try it again in the future.
The thing is, there are a lot of events out there and a lot of adventures, and it's hard to find time for them all. If I were to do Leadville again at some point I'd spend more time on the mountain bike training especially on big hill repeats, possibly go out a week in advance to try to acclimate more, and aim to finish in under 9 hours. But if that happens, it's years away with other things on the calendar, and it's fairly expensive to do for someone living in New England.
Maybe that will happen someday, or maybe I'll cross the line into ultra marathons at some point and try the trail running race there. Until then, I have memories (and plenty of pictures) of a great adventure with my family, and the knowledge that I dug as deep as I could that day to cross the line in under 12 hours.
Laptop Repair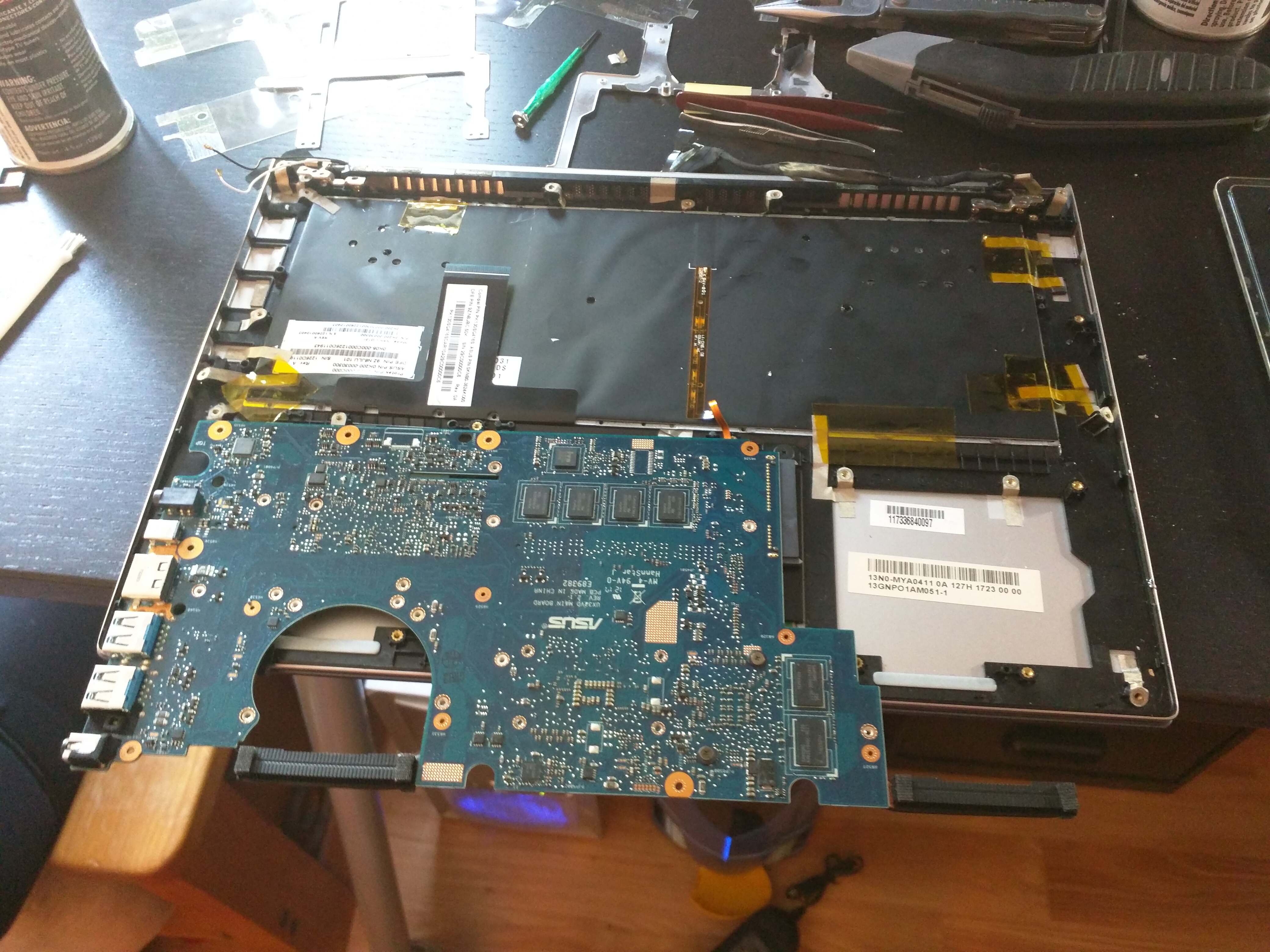 Update: About a week after arriving home, the $22 replacement keyboard for my laptop arrived, so I began the process of swapping it out.
Unfortunately, replacing the keyboard in that laptop is probably the most work of any component in it to replace. It's a chiclet style keyboard where the individual keys are exposed through the metal case, meaning it can't be removed through the top like others can be. You have to remove the bottom of the laptop case, then all the components inside to get to it. Oh, and the metal pieces that hold it in (and the motherboard screws into) are held onto the case by plastic rivets rather than screws, along with around 50 more plastic rivets holding in the keyboard itself. Yikes.
It took me about a week of spending 15-30 minutes a day chipping away at it. I used sharp twizzers to cut off and remove the tops of all the plastic rivets while leaving the shafts in place, then used Locktite Instant Mix epoxy to secure the shafts back to the metal of the keyboard and motherboard mounts.
The time was worth it though, as it was the power button that was killed by the water, and replacing the keyboard got it working back to it's old self. Hooray!