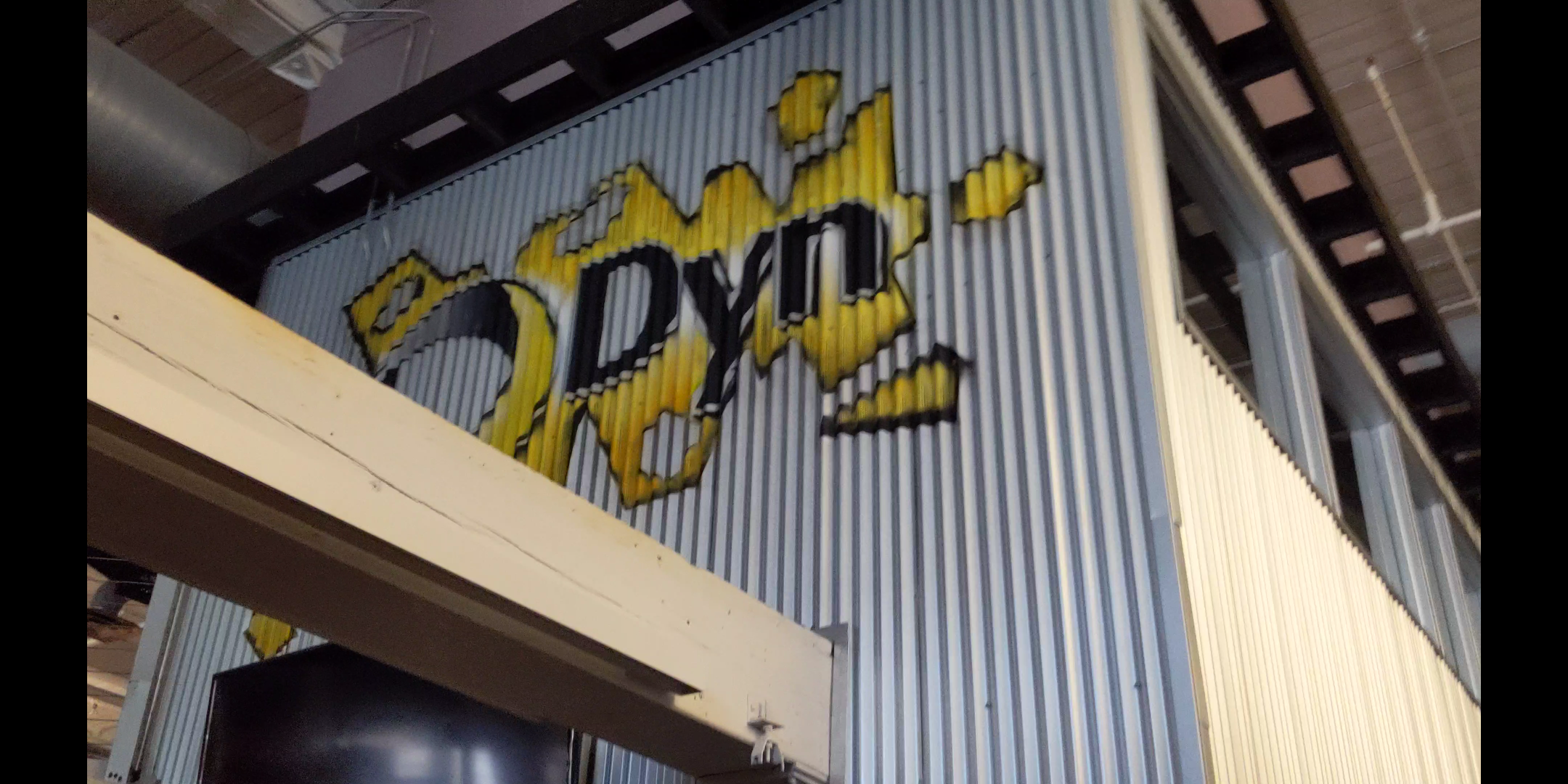 Yesterday was something we knew was coming for some time now, the last day in the Dyn Manchester, NH office in the millyard before it closes and is relocated to the Oracle office in Nashua, NH.
On my commute into the office I thought about how it's relatively rare to know in advance that an experience will be the last of something, and it's a gift to have the ability to plan a little more to take things in, and make it a point to do some things while you can.
In this case the people I've worked with there are coming along to Nashua, so it's not about leaving them, it's about a place, and the experiences there.
While I was on that train of thought I had a realization as a runner: I've been dealing with a foot injury most of the past year, and that I had run some of my favorite routes from that office quite a while ago for likely the last time, unless I specifically go out of my way to do something special.
That caused me to go back digging through my Strava training log to find when it was I last ran some of my favorite routes or had some of my most memoriable runs from that office. Here are ten runs from the office over the past 5 years that stood out to me.
(Update) Thanksgiving Eve Run Home
How could I have forgotten this one? In 2015 and 2016, the day before Thanksgiving I got a ride to the office with co-workers, since the office generally closed early that day. I'd then run home 23 miles via the Rockingham Recreational Trail, they were great adventures. It only happened these two times, with there being too much snow on the trail some years, or last year when I was injured.
Piscataquog Trail and a New Bridge
On October 26, 2015, a new bridge was installed replacing the fenced off/unusable bridge that blocked the crossing from the paved Piscataquog Trail over the river onto the dirt Goffstown Rail Trail.
I went to the ribbon cutting that day, and was excited, rightly so, at the adventures it would likely lead to. It became a staple for the next 4+ years as a quiet run that gets away from city traffic, that offered any length of out-and-back run I could want before work or at lunch.
My first chance to run over it was a little under 2 weeks later in November, and being out in the woods running on dirt that time of year with the sun shining can be magical.
Forrest Gumping
That out-and-back of almost any distance I could remotely reasonably fit in during that day on that trail was alluring.
By the following year I had run out on it many times, but always wanted more. In September of 2016, I had some work problem in my head, I was training for the Baystate Marathon the following month, it was just under 80F, sunny, and beautiful.
I went out with the intention of running 5 miles out on the trail, turning around, and running 5 miles back. But when I got to around 5 miles, it was beautiful out, I was deep in thought, and I just kept going. This took me out on parts of the trail I hadn't been on before, so the further I went, the more I wanted to explore.
I eventually told myself I had to turn around at 8 miles (though I wished I could keep going) to be back to the office for a meeting.
On my way back around mile 11 or so, I caught up to a couple of folks on mountain bikes on some of the short slightly muddy hills and bridges in Goffstown. We ended up staying together and chatting for the next couple of miles until they got back to where they had parked, and it kept me around my goal marathon pace and worked out well.
Meeting new people with similar interests and having the opportunity to learn a little about each other in your brief crossing of paths can be really rewarding in life.
Getting back to the office after a little over 16 miles in 2 hours with a real variety of sights and terrian was really fun to look back on, especially with much of it being new to me. The paved trail, the dirt in Goffstown, a section laid with masonary stones, bridges, trees, birds, and spontaneous conversations with others is hard to beat.
A Birthday Run
Of course, when I had to be in the office on my birthday in 2017, how was I going to celebrate it? With a run of course. Once again I chose the Piscataquog Trail for its peacefulness, and fit in a half marathon for lunch.
Another Direction
Of course, that heading west on that trail wasn't the only fun and adventurous route from the office. Heading North on the sidewalk of River Road brings you past some parks, up and down some rolling hills, past some buzzing electrical transformers, and up near Southern New Hampshire University. Coming down Union St you lose the sidewalks, but can soon after take an entrance into Livingston Park for some dirt trails around the pond before coming out into some quiet neighborhoods along Belmont St. Once in a while I'd be out in the mid afternoon and a friendly school crossing guard would wave me through an intersection so that I didn't even have to slow down.
It passes by Derryfield Park and Hillside Middle School where my friend Mia had worked, then along the Derryfield County Club golf course, and back down Hanover street in more city-like conditions on sidewalks.
There was plenty of variety on this loop (as well as plenty of hills), and it was never boring. Just another one of those adventures on two feet I loved.
Trails and Track
Speaking of Livingston Park, at under 2 miles from the office it was a great place to spend some time on the mile long trail around the pond, or hit the well maintained 400m track that was open to the public when working on speed.
I'd do "Yasso 800s" on that track when I was getting close to a goal marathon, as it was a way to gauge fitness and estimate a finish time. It did eventually give me the confidence to run a 3:05 and qualify for the Boston Marathon for the first time.
It was great to have that nearby to where a short warm up run would get you there, then could cool down with a loop around the pond and head back to the office. The track's always good for group runs as well since everyone can run their own pace and regroup for the run back.
Another Autumn
Two years after my first run over that bridge to the Goffstown Rail Trail, it was still hard to beat in the fall. Birds, water, and colorful trees are a great way to clear your head.
Some Things Can't Be Duplicated
A year and a half after my spontaneous 16 mile run to Goffstown, I tried to recreate it intentionally, but as often happens, it just wasn't the same. The weather wasn't nearly as nice, I wasn't exploring new places, and I didn't meet new people this time around.
Even when you do have a chance to try to replicate something, it often doesn't work out.
Kelley Street
One of the favorite loops we would do as groups of folks from Dyn is a 5 mile loop that goes down the Piscataquog Trail, but before the bridge was installed, we would loop up onto Kelley Street via a pretty steep hill, and run back to the office via Bridge St.
It was a staple that stuck even once the bridge to the Goffstown Rail Trail was installed, and was mostly passable all year thanks to the paved trail being shoveled by, I believe, volunteers.
Winter Cigna 5k-ish
Even in winter there were some decent options for running outside from the Manchester office. The sidewalks would be cleared by the city, so if it warmed up just a little, anything left would melt and you could pretty safely run on them without slipping.
I generally stuck more to downtown in that case as they were often more bare. Loops of an extended Cigna 5k course were pretty easy to do, and gave you the chance to possibly run into some friends on Elm St along the way.
Last Runs
So, circling back to what I had thought of when driving to the last day at the Dyn office, that caused me to look through all these runs. When was the last time I ran these? Some were one-offs, but what about the common routes I took for granted?
My last run up River Road to SNHU from the office was March 27, 2019. My last out-and-back of any real length on the Piscataquog & Goffstown Trails was May 30, 2019. My last Kelly Street 5 mile loop from the office was June 06, 2019. The last 6 months at the office I had torn a tendon in my foot and wasn't really able to get out.
Did I think at the time that any of these would be my last time running those routes? Certainly not. I had run them so many times before, why wouldn't I run them again?
At the time the office closure wasn't even really on the radar, and it becomes so easy to take moments for granted that seem common and unimportant at the time, only to realize how memorible pieces of your life they would be looking back later.
I'm thankful to have had so many adventures both inside and outside that office, that became so intertwined with who I am, and I'm thankful to have had the opportunity to know when the last day was there to spend a little extra time taking things in.