Have jeans that fit athletes - with Keirin Cut Jeans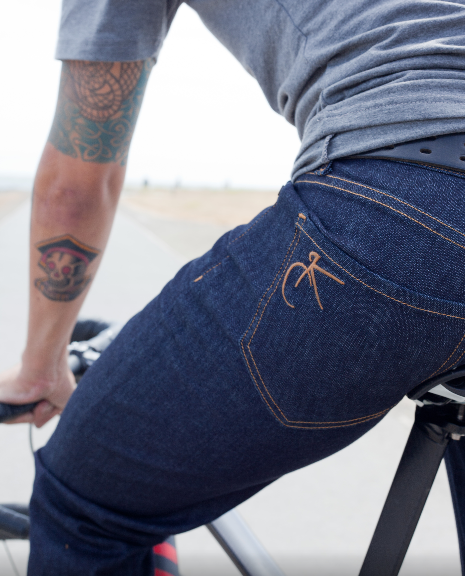 Update: In a style similar to their original Kickstarter, Keirin Cut Jeans is taking preorders during February 2017 for production of a new set of washes of their jeans. They're only available as part of this preorder, in an effort to only make the washes people want in the sizes they want. You can use coupon code DsmccombsKCJ at checkout for $10 off. Check them out here.
In fall of 2014 I came across a Kickstarter that promised jeans made with dimensions to fit athletes. Reading through the description made me long for pants that could fit around my quads while still being small enough to fit around my waist, so I backed it, and waited.
For years leading up to then trying to find jeans that fit was a frustrating endevor, having to go up so many sizes in loose fit jeans to fit my legs, then ending up with an enormous waist I'd always need a belt for. I generally ended up feeling like a runner out of a comic of The Oatmeal by the time I was finished shopping.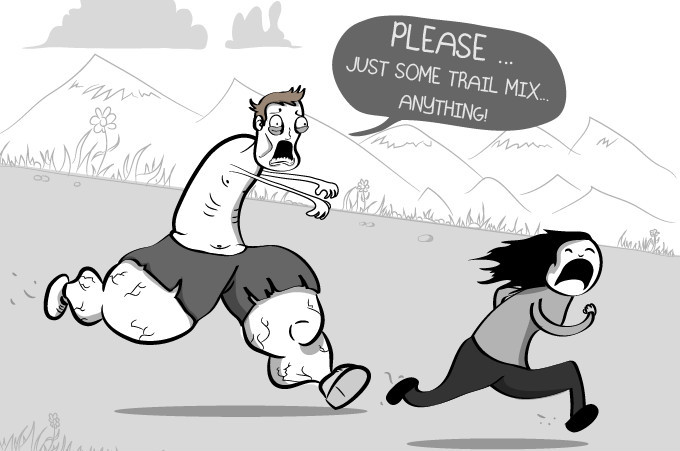 Keirin Cut provided many measurements in their size chart, more than you would normally find for jeans, but I ended up on the line between sizes, so I did what I'd learned to do, and went with the slightly larger size.
I received my jeans in June 2015, and while the proportions were really promising, for maybe the first time ever I realized I should have went with the inch smaller size jeans after all.
Fast forward to October 2015, Keirin Cut started selling the jeans publicly, and I scooped up a couple of pairs of the jeans in an inch smaller waist.
Having those the past couple of months has been wonderful. I had forgotten the simple pleasure of having jeans that fit both my triathlete legs and my waist, and the niceity of not always having to wear a belt. They feel great in all the other basic ways you look for in a jean as far as sturdiness, quality feel, and pocket size. The bicycle emblem on the left rear pocket and buttons is both subtle and sharp.
The fit felt so good that one day while walking to a store with my wife and 1 year old son, we realized we forgot something at the house, so rather than all going back, my wife went on and I ran the half mile each way back in my jeans to get it. Obviously not normally what you would do in jeans, but we're athletes and these things come up. In the past my jeans would be too baggy in some place, or too tight in another, and generally doing something like that would highlight all the flaws in their fit. So the fact that even then they felt great was awesome.
These jeans and my quad also apparently make a great heated pillow: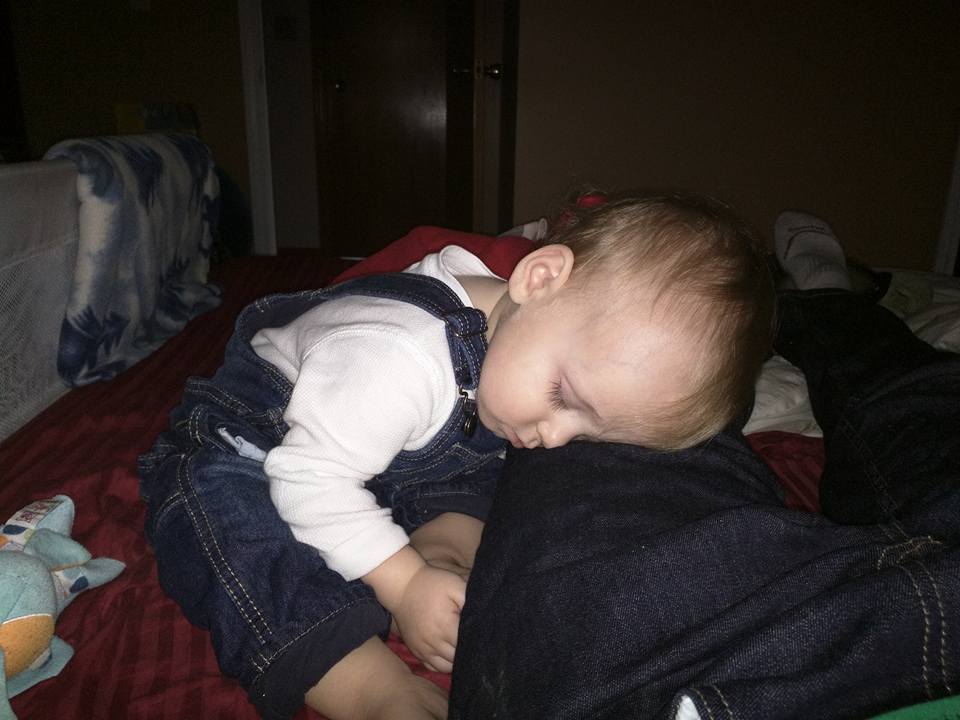 At this point, they've been easily the best money I've spent on casual clothes in many years. The only piece left is seeing how they hold up over time. I'll aim to update this post in the future with that information, but right now I'm pretty much rotating 2 pairs and wearing them every day of the week.
So if you're a runner, cyclist, weight lifter, cross fitter, or just about any kind of athlete with legs and a waist that just doesn't fit the mass marketed brands body type, do yourself a favor and check out Keirin Cut Jeans.