Michael LoVerme Memorial 5k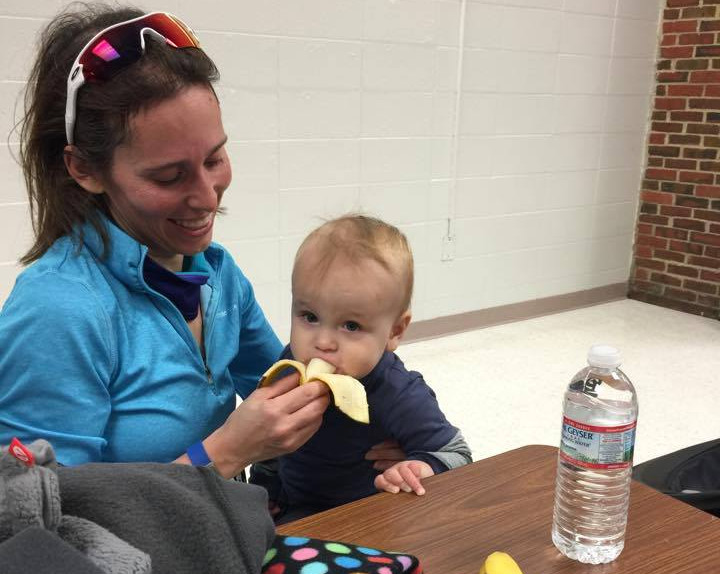 The Michael LoVerme Memorial 5k took place in Merrimack, NH this past Sunday and it's an event I always try to make it to, but even more so this year.
The Cause
Mike was a co-worker of mine at Dyn who was 23 when he was killed in a motorcycle accident back in June of 2012, leaving behind his wife and 1 year old daughter Kaylee.
After my crash in April this year, it took a couple of months for me to recover to the point where I could start to think more coherent thoughts. Right around that time was the 3 year anniversary of Mike's accident.
I remembered back to that day, hearing about an accident on the Everett Turnpike in Nashua on my way home, then hearing the next day what had happened. I remember I was so angry and couldn't figure out what to do with myself, so I went for a bike ride out to one of the steepest hills near me and did repeats on it over and over until I was ready to throw up. I'm not sure if that was because of the hill repeats or from thinking things through more and more.
This year it made me think of what might have been with my accident in April, with my 7 month old son and wife at home. Mike's accident bothered me even more now that I had a better understanding of what it's like to have a baby that age and what his wife and daughter must have gone through.
As I thought more about it, I realized I had an opportunity that many others who knew Mike didn't - he left Dyn just a short time before the accident to pursue Android development professionally, so I had a chance to say a goodbye to him. Although it wasn't meant to be a final goodbye, I'm thankful I had the chance in some way.
This year I worked with our Dyncares program to help support the race. Between Mike being a former Dyn'er and the foundation's work providing the community with technical help, it matched up well. I hope we can continue that in future years.
The Race
This is the 4th annual running of this race, and it's good for many reasons even beyond the cause.
First off, it takes place in October and starts at noon, which often lines up with pretty close to ideal running temperatures. While it might be cool for things pre and post race outside, it takes place at the Merrimack high school and the cafeteria is used for registration as well as post-race snacks, raffles, and awards, so it's easy to stay warm when you want to.
Second, the course is very fast. It's super flat, multiple loops so you know exactly what's coming up, and finishes on the high school track. It's a clear PR maker, and many of my friends that have participated have proven that.
Those, along with the size of the race and other things going on like the raffles and 3 deep age group awards make it a great atmosphere for a first timer as well.
This year my company Dyn was able to sponsor the race, and had a group of us there to run it. We had everything from veteran runners, to fairly new runners this year, even first timers, and my wife ran pushing our son in a stroller, so we really covered a wide range.
I ran my first race in the new Altra One 2.5 shoes and really liked them. They're everything I liked about the previous generation of the shoe, but with a better fit in the toe which was a problem before. My goal was to return to running sub-20 for the first time since my accident, with my stretch goal being to get back under 19 minutes, and I ended up with a 19:09 which I was pretty happy with. My wife ran a 32:10 pushing our son, with a strategic hand off of the stroller to me just before getting onto the track for the final stretch.
Simon was also pretty happy with the post race bananas.
All in all, it was a great time and I hope to see even more people there next year - add it to your list if you're looking for a 5k PR next fall!
To learn more about Mike and the memorial foundation's work, head on over to mlmf.org.