A race with Simon and a new category for PRs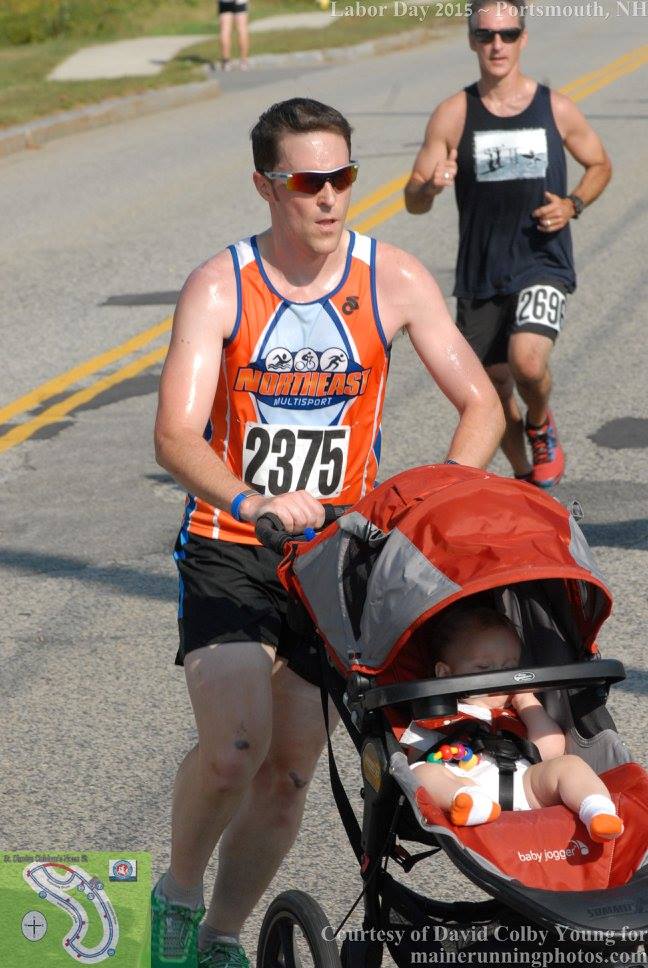 Sunday Simon turned 1 year old, and Monday he took part in his first race as part of the McCombs boys team at the St. Charles Children's Home 5k in Portsmouth, NH.
Years ago this was the 2nd 5k I ever did, long before I really got into running. Being passed by a nun in full habit pushing a stroller that year certainly helped inspire me to do some real training at some point, but it was a few years (and the prospect of doing Reach The Beach) before that would really take hold.
In any case, it's a race Betsy and I often do, and it seemed like a perfect one for my first time pushing a stroller in a race since kids and strollers are more encouraged there than at many races given the cause.
DJ Simon had a good layer of sunblock on and his music player at the ready to kick out some tunes on our run. They weren't forcing strollers to the back of the pack which is nice, though the race was a bit smaller this year, being at the back of 700+ isn't a great starting point. We started a little ways back but all the way to the outside of the road on the outside of the course in hopes that as things spread out many runners would move to the inside and give us a bit more room to pass.
Simon wasn't quite sure what to make of the national anthem being sung, but he likes music and singing so he warmed up to it quickly. Once the race started the first 1/2 mile was fairly congested and I couldn't really pass anyone, but Simon cranked some tunes as motivation. Once we hit the half mile point the road started curving to the right, and things started spreading out a bit allowing us to start passing on the left. From that point on things were pretty smooth.
There isn't a lot of shade on the course so it can get warm, but it's fairly flat as well. By the time we hit the 1 mile mark the tunes had stopped playing and Simon was out cold, but it seemed like a pretty solid nap.
I was aiming for a minute slower per mile than normal and was pretty dead on with a 21:30 finish time. The lack of ability to pass early on helped make negative splits happen, which was nice.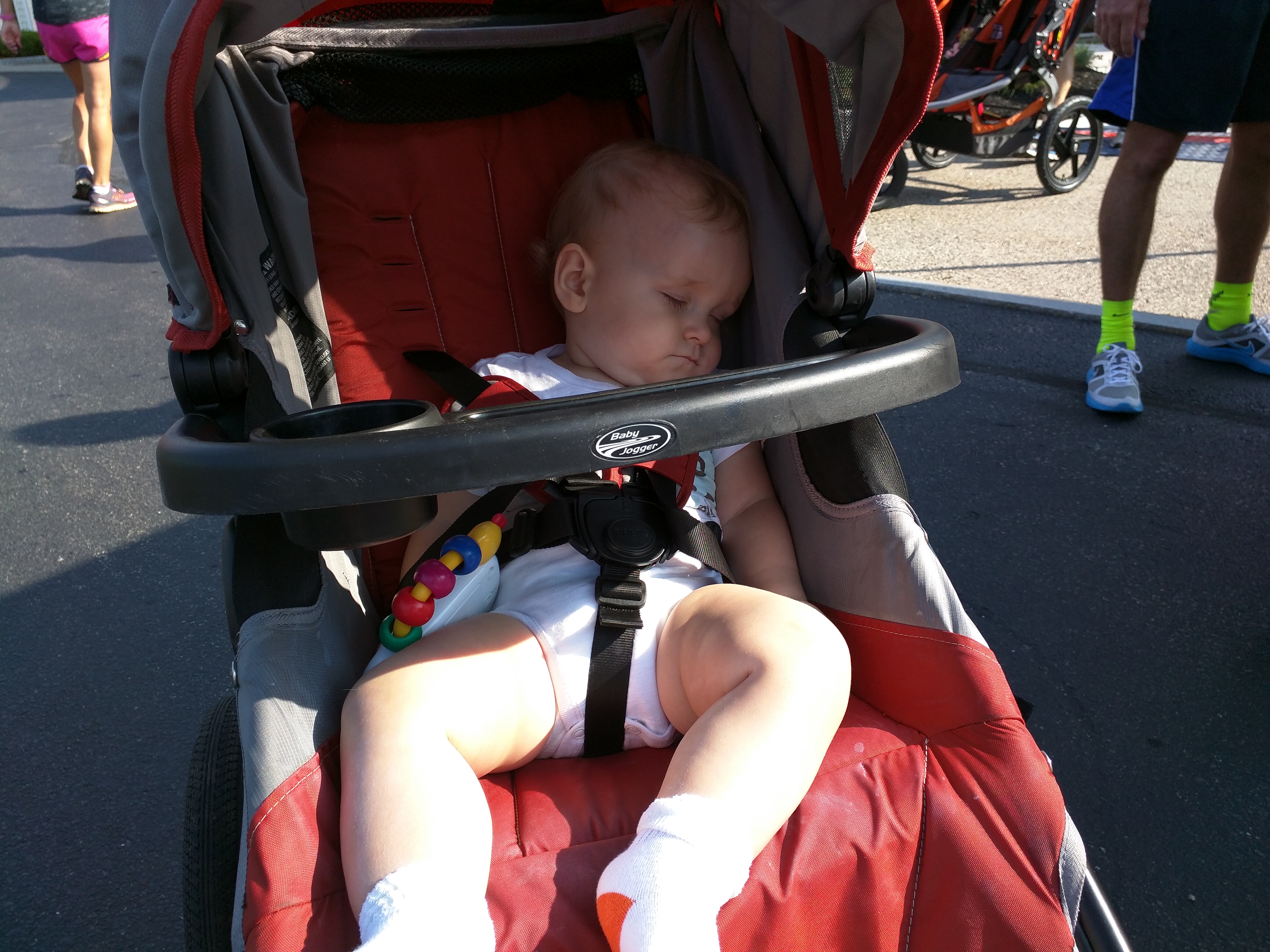 The funny part about Simon being so asleep at the finish is that he's been having trouble sleeping at daycare, with the assumption that it's because it's louder there - though sleeping here with the announcer's speaker right next to him wasn't a problem.
It wouldn't be a full family race without Betsy running as well - she felt good and looked good coming through just over 30 minutes, which is pretty good for not having much training lately.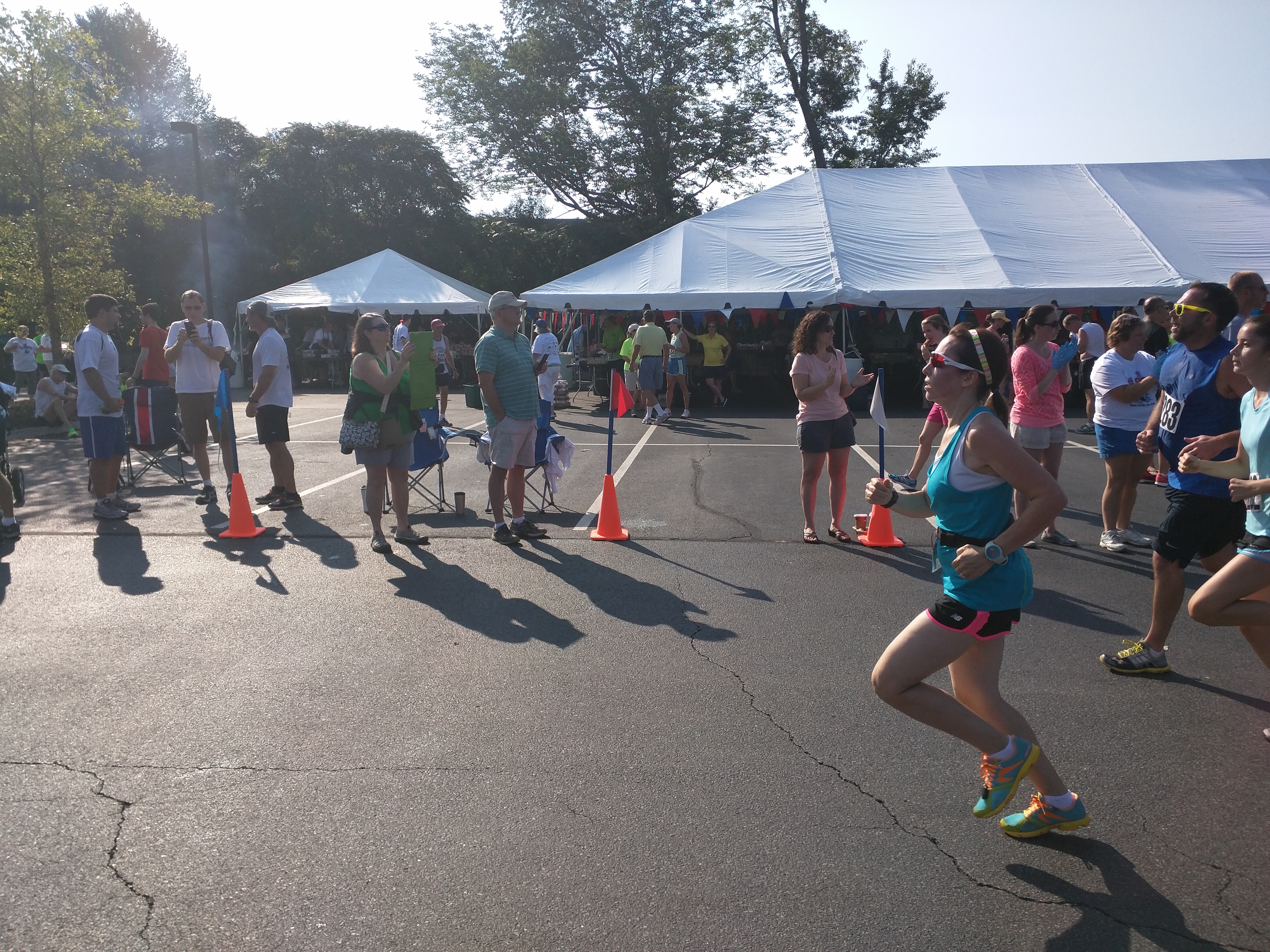 A nice surprise was that I had the fastest time in the 30-34M age group, which meant we got a nice souvenir from Simon's first race with me, perfect!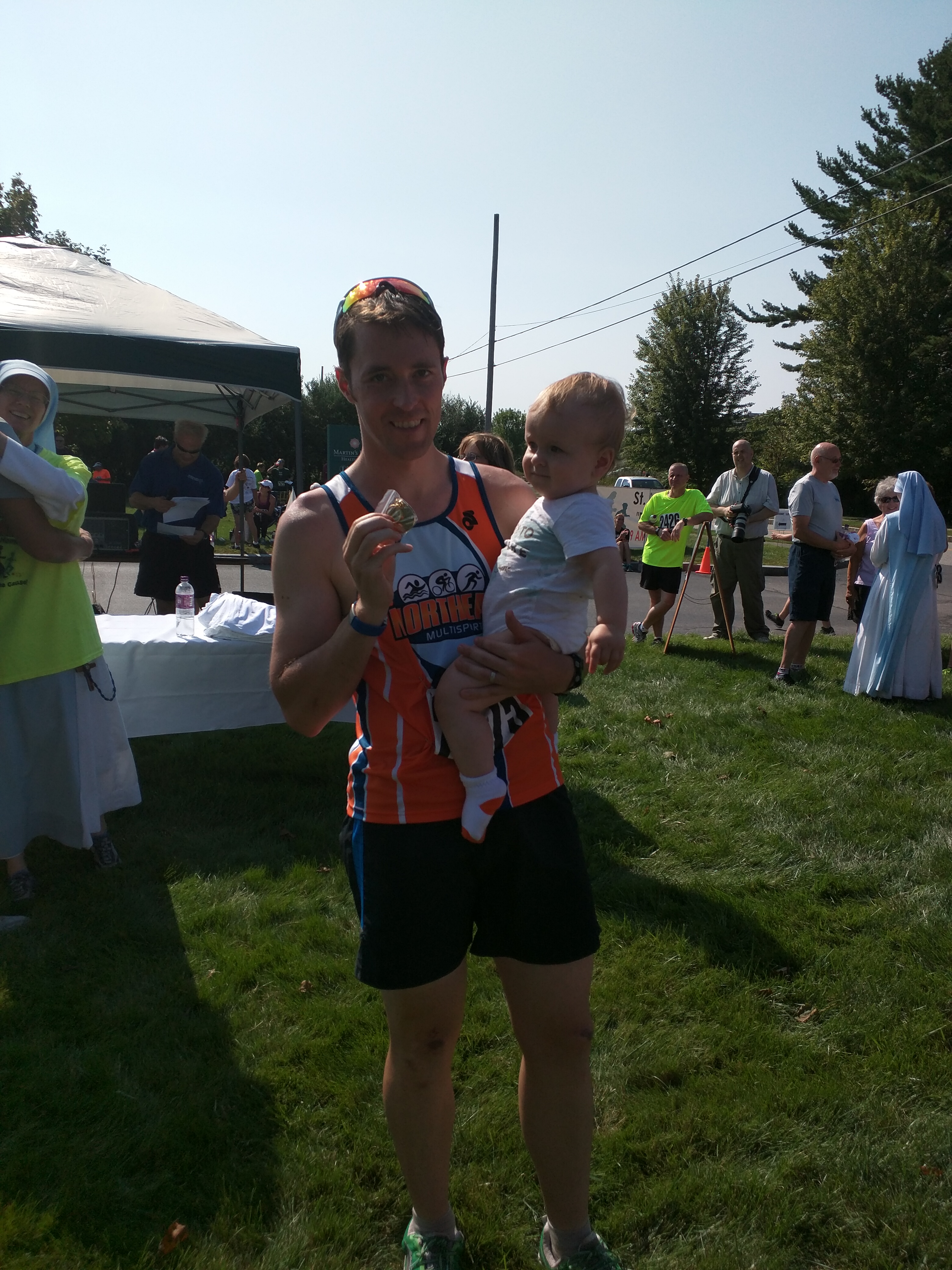 All in all, a pretty successful day. They also posted a video of the start with us going by in the foreground about 32 seconds in which is pretty nice to have as well:
Here's the Strava activity... maybe we should start one for Simon. Looking forward to the next race together!