Timberman 70.3 2015 Recap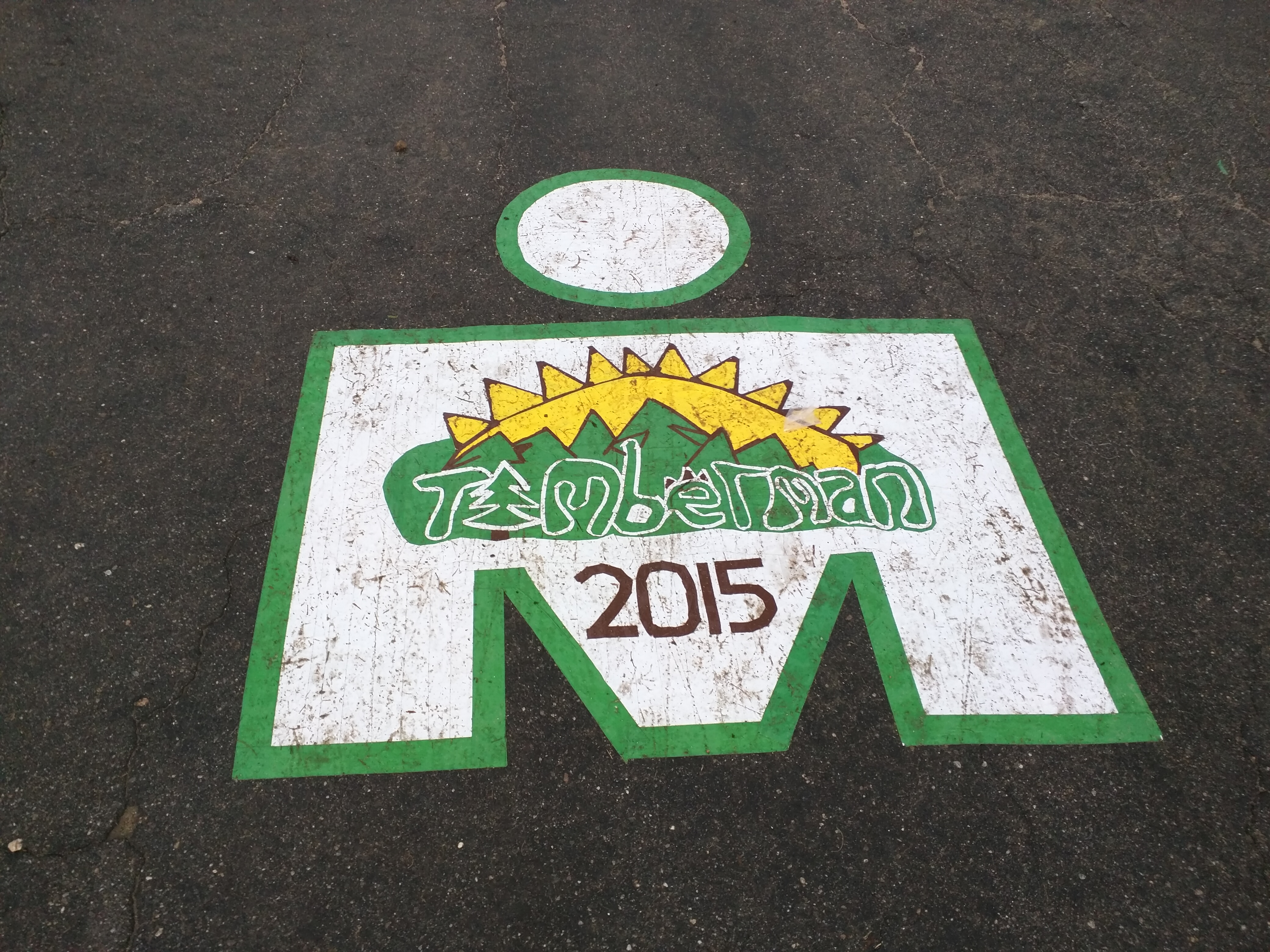 So what are you doing this weekend? Hmm, err, hey, how about a half ironman!
I don't think that's how many weekends go for most, coming off of the recovery year I've had so far has been a waiting game to see what I'm ready for mostly at the last minute.
This past week I was considering trying my first half ironman at Timberman, but without being able to train the last few months until a few weeks ago I didn't know if I was up for it. After much indecision I decided I was going to learn a lot from my first one, and learning those things when I have no expectations of results probably wasn't a bad thing, so I signed up on site a half hour before registration closed.
Having a couple friends of mine in Dave DePiano and Colin Cook as well as a number of others from the club I joined this year, Northeast Multisport, signed up for the race made it all the more enticing to sign up. Though it was so last minute I wasn't able to hang out with anyone too much.
So since I registered so late in the day, and bikes are required to be dropped off by 6:30 at the transition area, I had to sit in on an athlete's briefing and head directly to transition from there after registering. It wasn't a moment too soon as a thunderstorm was starting when I got there and they were planning to close transition early.
Now, since transition area placement is by number (well, aside from pros and some others) my spot was as far away from the bike in/out as possible. It wasn't all bad though as I was the last to register so the rack to one side of my bike was entirely empty and I didn't have to fight with anyone for space which was pretty great.
With the race only being an hour from home, and being far too late in the game to book a hotel, I dropped off my bike and headed home, getting a night's sleep in my own bed was great, but it also meant getting up at 4am to get to the race early enough to put things in transition before the pros started.
I made great time in the morning, parked at the Gunstock Mountain resort and took the shuttle bus over to the start area in plenty of time to set up transition, meet up with Dave, and... well, wait for our swim waves - which were an hour after the pros and when transition closed.
Swim
I intended to keep things comfortable for the race and if I felt really good at the end of the run I could go a little quicker. While I hadn't ever swam the 1.2 mile distance continuously in open water before I was guessing I'd take about 40 minutes going at a comfortable pace and sure enough saw 40 minutes on my watch when I came out of the water.
The swim itself was really nice - Lake Winnipesaukee offers much clearer waters than the lakes I've done sprint triathlons in. Being able to see your arms in front of your face and feet of other swimmers around you really can help with navigating around folks, and just generally makes it all feel more enjoyable.
It's a big lake though, and there are plenty of bigger boats out there so a few times there were some decent sized waves. Depending on timing that might mean getting a face of water when turning to breathe, but it was fairly easy to avoid. I generally breathe bilaterally and would just switch to a single side when needed. The buoys were all well laid out, colored and marked, which helped you keep track of how far along you were in the swim which was appreciated as well.
After the swim I pulled my wetsuit down to my waist while heading up to transition and took advantage of the wetsuit strippers - just a couple seconds and they had the bottom of my wetsuit off - definitely an appreciated service.
Bike
With the number of swim waves ahead of me the bike leg was really busy - there was a climb at mile 11 that I hoped would thin things out a bit but it wasn't really enough, I spent nearly the entire bike leg passing others - I must have passed over a hundred riders, but it made for a good carrot on a stick for me to keep reeling in the next rider. Though it was busy it never really was a problem of too many people, only a couple times did I have to go further left than I wanted and the aid stations weren't much of a problem for me.
Speaking of aid stations, I really liked my new Xlab Torpedo water bottle between my aero bars. It worked well, and was easy to fill from the bottles the aid stations were handing out. The discard areas were plenty long enough to grab a water bottle, dump it in and throw it away. That meant I never ran out of water nor had to stop which was great.
I finished the bike leg in 2:40, just over a 20mph average which was pretty good for not pushing too hard. I felt like I had plenty of energy left for the run which was great.
Run
After a quick Power Gel I headed out, and ran a 6:46 mile to start feeling pretty good.
But by mile 2 I started really feeling too hot. It was 85F at the time of my run, but I felt noticably worse than that. I'd realize later on how much of a sunburn I had that was probably contributing to it - there's one lesson for next time, I'll reapply at every transition not just once!
At the first aid station I tried just dumping some water over myself, and slowing down a bit, but it really didn't help. By mile 3 I was walking aid stations, dumping a lot of water on myself, and pouring ice into my kit as well as stuffing cold sponges all over. It really didn't help though, but it may have kept my temperature from going up more. I generally run half marathons at a sub-7 pace, and with all the walking aid stations and generally having to slow down I ran my slowest half marathon to date with a pace over 9 minutes.
But, that all said, mission accomplished! I learned a lot and got to experience a great event with some good friends. My initial exposure to triathlons was years ago volunteering at a water station on the run at Timberman, and it seemed appropriate that at my first half iron pro Andy Potts gave me my medal - I remember handing him a Gatorade all those years ago, so kind of coming full circle.
My finish time was 5:34:38 which I was pretty happy with for a couple of reasons. It wasn't a bad time on it's own, and I knew I had lost a fair amount of time on the run, while not being in the shape I'd normally be this time of year. I think that means aiming to break under 5 hours at some point is reasonable goal, and I'm all for setting a couple of PRs chipping away at that first.
Definitely looking forward to some more races in the not too distant future, though the season is starting to wind down as far as races close to home go, and I'd like to avoid travel right now, so we'll see what happens.
Here's some Strava activities of it all:
Timberman 70.3 Swim
Timberman 70.3 Bike
Timberman 703. Run

I'll definitely hit Timberman again sometime in the future, and hope to be able to spend a little more time with my club mates!