Jingle Bell Half Marathon 2014 Recap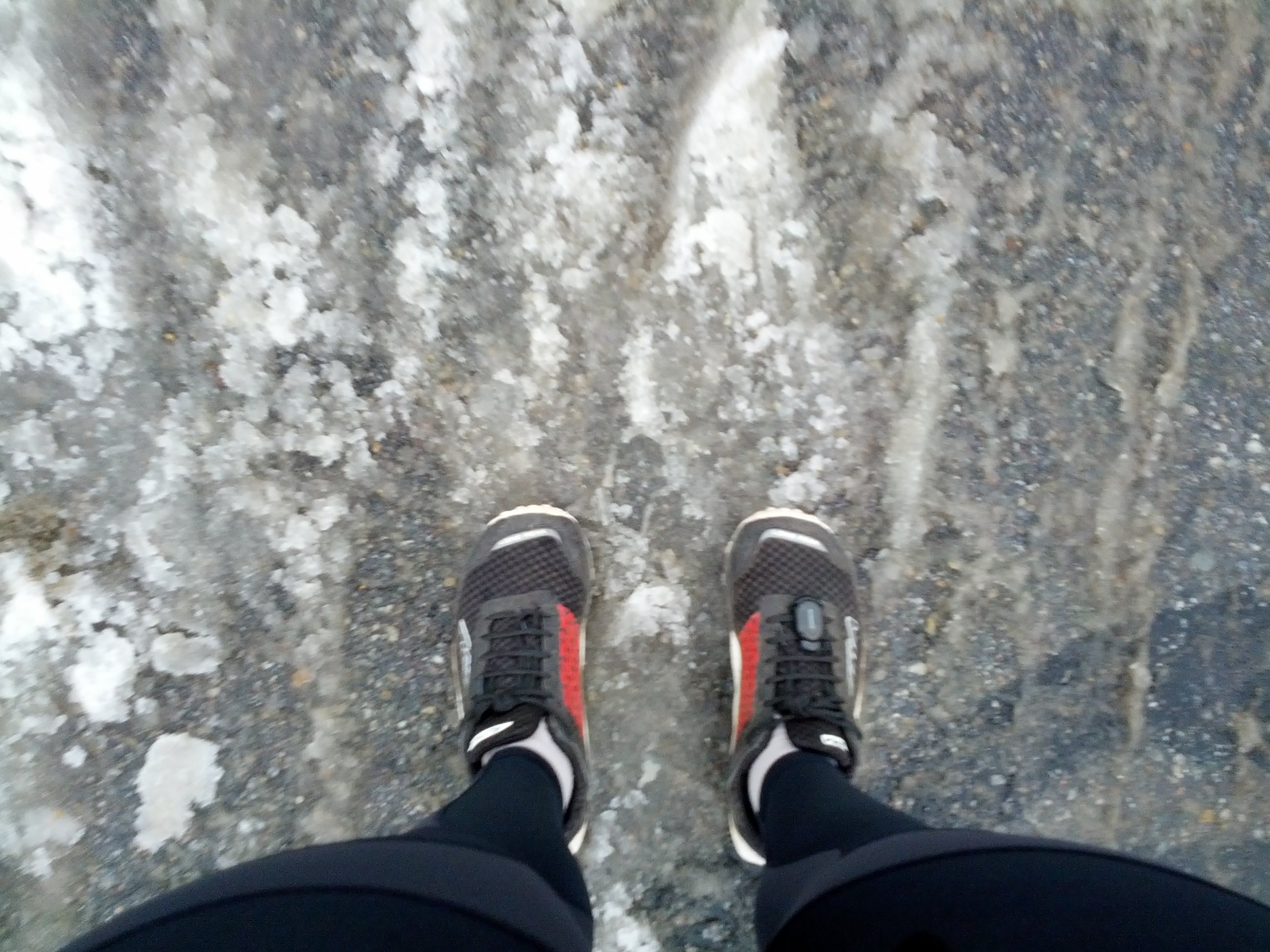 Organizing races in New England in December is risky business. You really have no idea what you're going to end up with weather-wise, but if you pull it off right you're almost guaranteed to sell out registrations as runners look to stay motivated over the winter with fewer options for races.
In its second year, Loco Running has made some smart choices with the Jingle Bell Half Marathon to minimize the risk New England weather creates and make this a race runners feel confident signing up for in advance. First, they have a snow date - so if things go really bad with the weather you're not immediately out of your registration money, though you will have to wait a month to race instead. Second, the race venue uses the Atkinson Country Club as race headquarters for registration/number pick up as well as post-race food and just a place to stay warm and dry pre-race. It's a huge beautiful building that comfortably holds the 1200 registered runners, and real bathrooms are always welcome over port-a-potties.
The weather this year was especially tricky, with a snow/ice/freezing rain forecast for the night before going into the race itself, we were waiting until the last minute to find out if the race was going to be held. Atkinson got an inch of slush overnight, and by race time was just over the freezing mark but not actively raining or snowing. Many runners further north had trouble driving to the race where their roads were pretty icy and ended up not making it. I opted for tights, a long sleeve base layer shirt, my trail shoes, and rain jacket for the race.
The course starts at the country club which is atop a hill at the highest point of elevation on the course. The first 2 miles are pretty fast, especially the first which is all downhill. The course then winds its way through neighborhoods in Atkinson, Salem, and Haverhill on mostly quiet back roads. The busier roads have cones to run inside, but for the most part it was too slushy to run inside them making it a little close to traffic especially between miles 9 and 10 on Liberty St. For the most part there are just rolling hills, which some were tricky to find traction on in the slush, though the last 2 miles of the race are a steady climb back up to the country club.
About 40 minutes into the race, between miles 6 and 7 for me, the cold rain kicked in making me pretty thankful to have my rain jacket on however my tights soaked up the water pretty quickly to become cold heavy weights on my legs. The rain was just on the cusp of freezing enough to make your eye lashes stick together with you blink, and sting any exposed skin. The people who had it hardest were probably the volunteers at this point, who were great sports in hanging out there supporting the runners. The last 5k I spent pretty focused on how warm and dry the country club would be at the end of the race with some hot soup and chocolate waiting.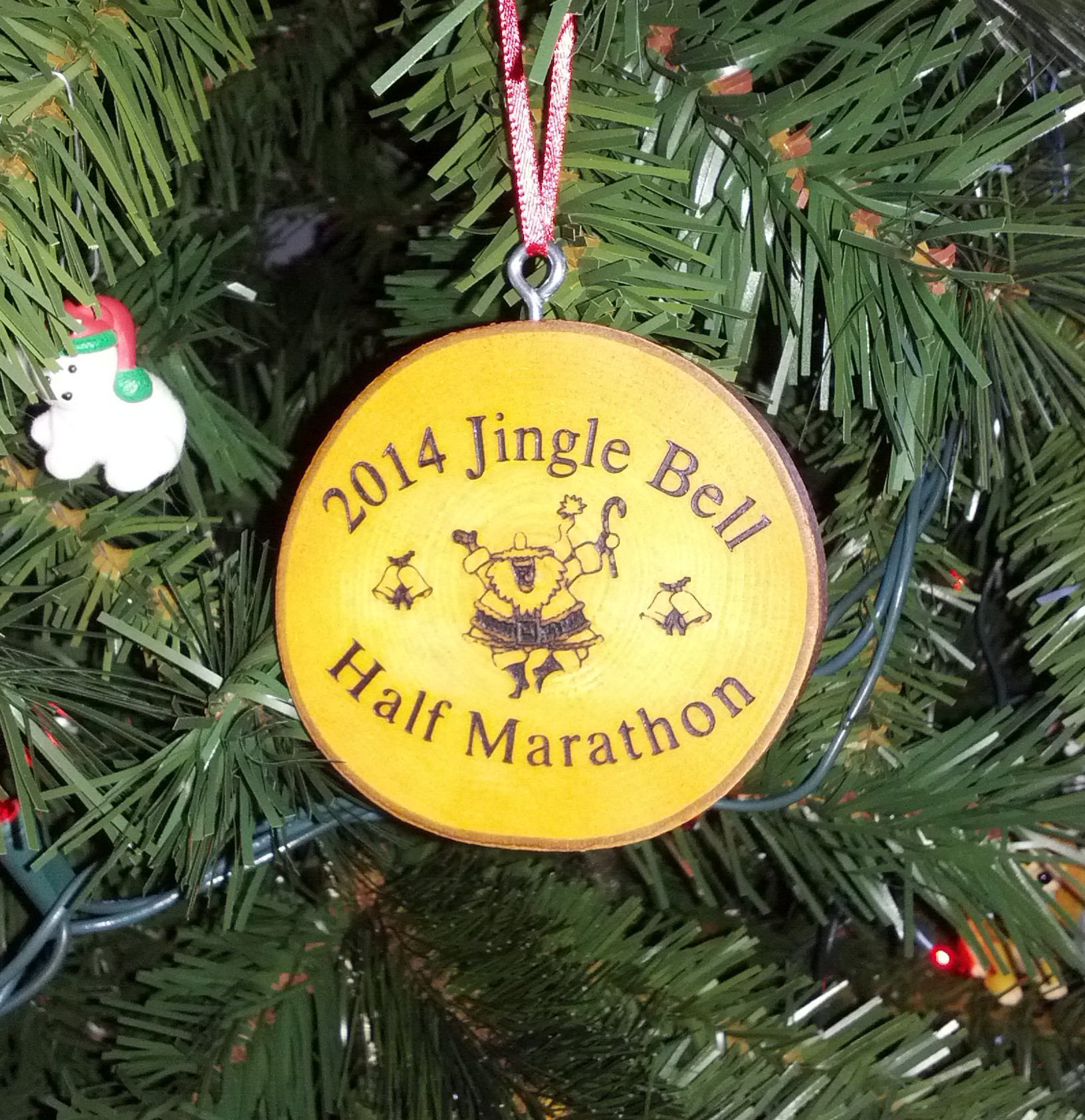 I finished in 1:31, a little slower than usual but I was happy with it for the conditions. This was definitely a race where the longer you were out there the harder it was - I did not envy the runners finishing in 2:30 to 3 hours for being out there wet and cold for that long.
Post race outside included foil blankets, bananas, yogurt from Stonyfield, protein bars and a medal that's actually a Christmas ornament, while inside there was hot minestrone soup, hot chocolate, beer, and the best perk of all: warm dry bathrooms. This was one race I was really thankful to have remembered to bring a towel and a change of clothes to as it made all the difference after the race.
All in all there were 887 finishers out of the almost 1200 runners who signed up for the race, so there were a fair amount who didn't make it to the race or opted out after looking at the forecast. Even with the weather it's a fun and well organized race to keep you motivated at the end of the year, and will be on my radar again next year being so close to my home.
Here's a link to my Strava activity for the race.