Wolf Hollow Half Marathon 2014 Recap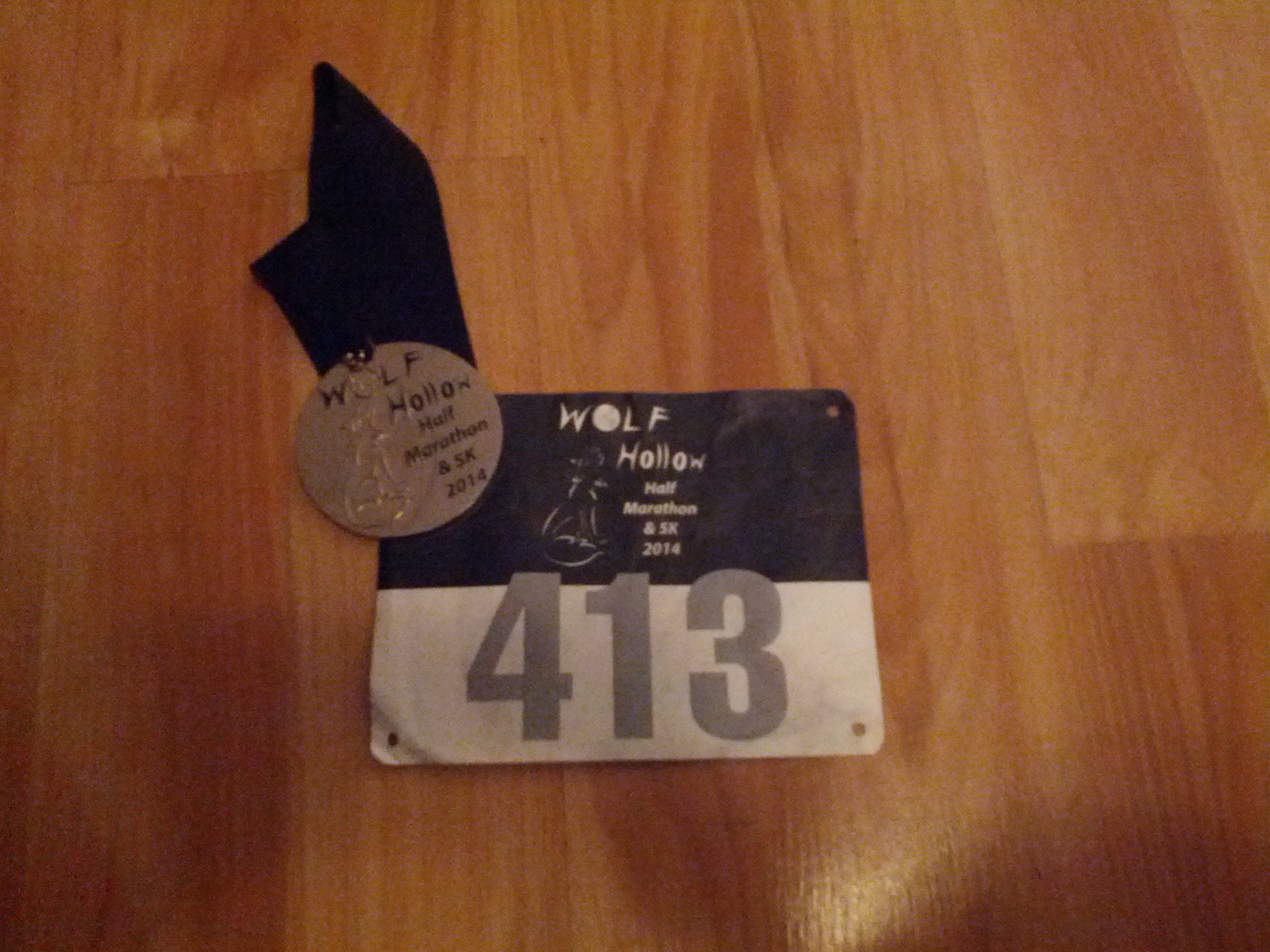 This year's Wolf Hollow Half Marathon was held on November 23rd in Nashua, NH and was fortunate enough to have the best weather yet. While it's only in its 3rd year, it's organized by 3C Race Productions who run a number of other events throughout New England, so it generally feels like a race that's been around longer and is well run. It's held primarily inside Mine Falls Park on a two loop course with a mix of pavement and wide, packed trails. It's also a good entry level runner event with both a relay and a 5k option. The proceeds benefit the YMCA Kids Camp for which they raised over $6,000 this year. Not bad!
The first year of the event featured temperatures in the upper 20's (Fahrenheit) and many runners huddled in in the YMCA to stay warm until race time. While I missed last year (LASIX surgery, woo!) it was a cool 24F as well. This year had temperatures in the upper 40's during the race, which was pretty ideal, especially for November in New England.
I opted for shorts, a singlet, arm sleeves and some light gloves. Even then, after 5 miles I was getting too warm and realized I could have done without the sleeves. Many runners were wearing jackets and full tights and had to be overheating - but with many cold days leading up to the race, it was easy to get used to wearing heavier clothes. I'm definitely of the mindset that less is more, overheating is my worst enemy on runs.
The trails in Mine Falls are pretty packed, but there's a couple of moderate length climbs and I remembered them being leafy in spots with some loose dirt so I decided to go with my Altra Lone Peak trail shoes for a little extra grip. The trails turned out to be pretty clear this year, and road shoes would have been just fine in hindsight, but the Lone Peaks are fine for the amount of pavement there was and the extra grip let me more easily power up the climbs.
One change they've made since the first year is the 5k no longer goes into the park at all as I believe it did the first year. This helped reduce some congestion coming through the second loop, though if you're towards the front of the half marathon you'll still run into the back on your second loop. The relay point is also around mile 7.5, so you may have some faster or slower runners jumping in there and mixing things up. For the most part it's not a problem, but there's one narrow bridge with two way traffic that slowed me down a bit on my second loop, as I had to weave in and out of runners to try to keep my pace.
The water stations are about every 2 miles, with 7 total, and every one has both water and Gatorade - which is appreciated. An advantage of being able to use the entire width of the trails in the park allowed them to have water on one side, and Gatorade on the other which made it simple for getting what you wanted. I don't believe they had any gel anywhere on course.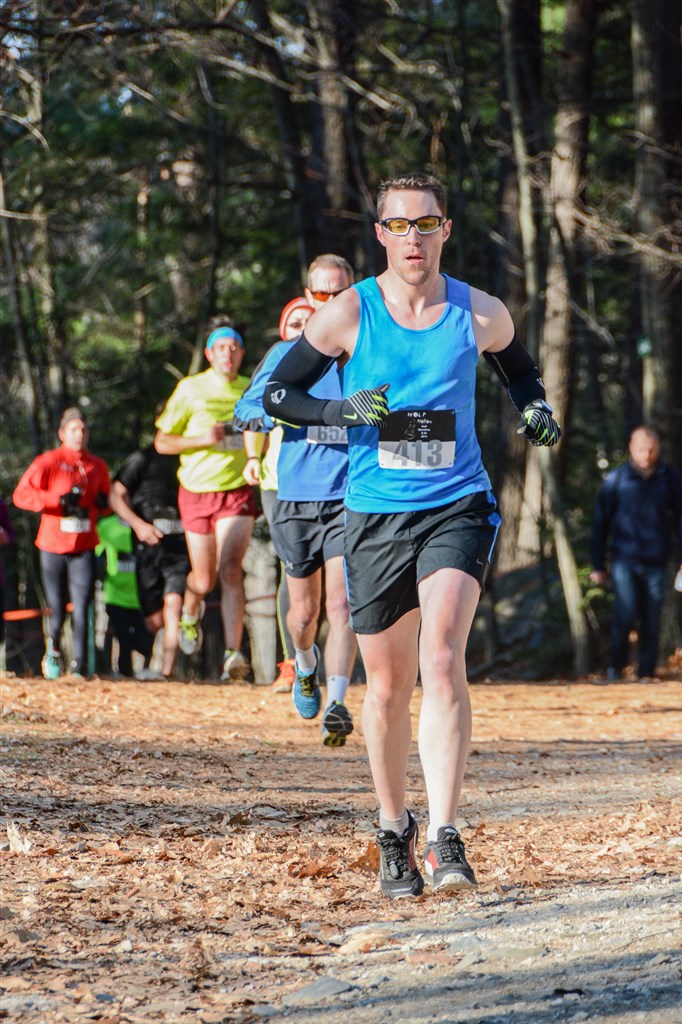 The course is a little windy with more turns than a typical road course, so don't expect to PR compared to a flat and fairly straight road half marathon. I went out a little too hard in the first mile getting dragged along by a fast front group (and an eventual 1:12:55 winner, smokin' fast!) but reeled it in and got into a decent rhythm from there. I felt a little sluggish and didn't hit my planned splits, but ran a strong last mile and squeaked in just under 1:30 at 1:29:52 for 18th overall. There's some key spots on the course that are great for spectators - especially at the lap point and relay areas, as well as the finish of course, so there's plenty of cheers and encouragement when you need it.
The post race food includes Portuguese kale soup (with a vegetarian option if you ask), assorted baked goods, water, and bananas. With the warmer weather this year more runners hung around longer for the food after the race. It's outdoor under tents at the finish line, so in years past I've made a pretty quick exit to go get warmed up.
If you're in southern New Hampshire, Wolf Hollow's a fun race with few conflicts on the calendar and falls the weekend before Thanksgiving - the perfect time to make sure you get in a long run to preemptively burn off some calories. Just be wary of the weather and choose your clothing carefully!
Here's a link to my Strava activity for the race.